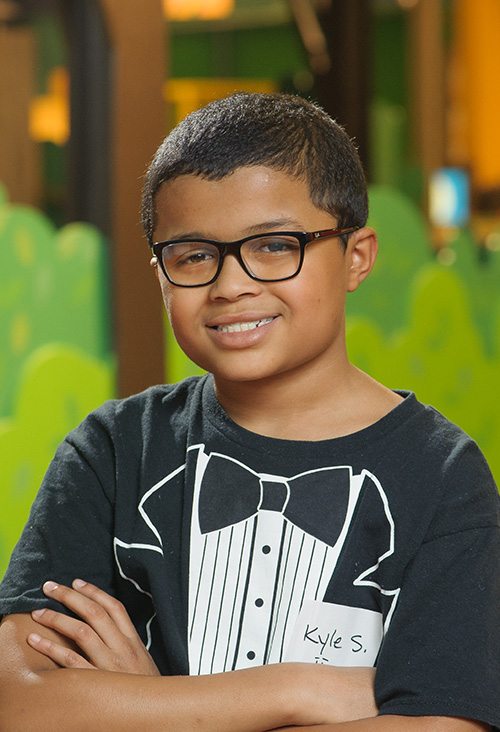 Age: 11
Hometown: Duluth, GA
Congenital Scoliosis with fused ribs, Restrictive Lung Disease, Thoracic Insufficiency Syndrome

Favorite Disney Character: Lightening McQueen
Favorite Disney Celebrity: Cast of Pair of Kings
Favorite Singer or Band: Fall Out Boy
Favorite Song: Centuries
Favorite Food: Pizza
Favorite TV Show: America's Funniest Home Videos
Favorite Movie: Transformers 4
Favorite Color: Blue
Favorite sport/hobby: Video games
"The Bert Show" member you want to take on a ride at Walt Disney World: Bert
Souvenir I would take back from Walt Disney World: Action figures
When grow up I want to be: Robotics engineer
I'm looking forward to: The rides!
What first time experiences will you have on this trip? The airplane ride and my kids first time at Disney World.