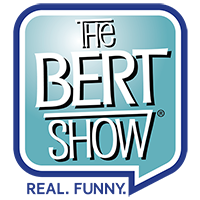 The Bert Show offers a blend of lifestyle advice, national entertainment news, celebrity interviews, humor and on-air community to listeners 12+. The program's success lies in its lack of formula and the openness of the cast members to share the most intimate and vulnerable details of their lives.
This openness is what keeps the listeners coming back for more everyday. This unscripted and uninhibited banter among the hosts is the driving force behind the show's triumph.
Since its inception, the Atlanta-based show has grown considerably. Thanks to a dynamic cast of per­sonalities and devoted listeners, it has sky-rocketed to one of the most highly acclaimed radio shows in Atlanta and has recently expanded to encompass the Nashville and Indianapolis markets.
An estimated 900,000 people tune in each week from 5:30 to 10 a.m. to hear crew members bare their most private secrets, dishing details on their love lives, friends and families. The cast share their life stories including – struggles, triumphs and all of the emotion in between. They are also known for turning the tables and coaxing the same type of highly sought information from their many celebrity guests. In addition, the show gives back to the community through numerous charitable events and programs, including Bert's Big Adventure!