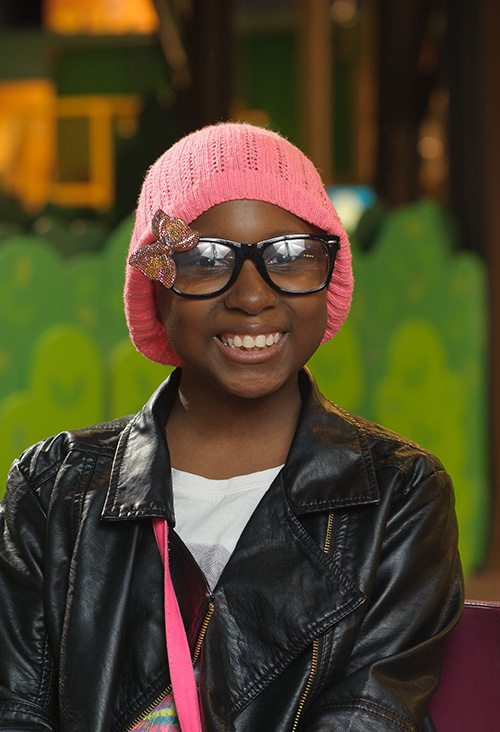 Age: 12
Hometown: Atlanta, GA
Stage III Lymphoblastic Lymphoma

Favorite Disney Character: Mickey Mouse
Favorite Disney Celebrity: Zendaya Coleman
Favorite Singer or Band: Beyonce
Favorite Song: Stevie Wonder "If It's Magic"
Favorite Food: Lasagna
Favorite TV Show: Steven Universe
Favorite Movie: Over The Hedge
Favorite Color: Pink and Blue
Favorite sport/hobby: Cheerleading
"The Bert Show" member you want to take on a ride at Walt Disney World: Whoever was Tinkerbell when they came to the house
Souvenir I would take back from Walt Disney World: T-shirts and stuffed animals
When grow up I want to be: Artistic chef
I'm looking forward to: Watching the parade full of Disney Princesses
What first time experiences will you have on this trip? I will be able to experience the joy on her face at seeing Disney for the first time ever. The rides. The parades. The castle.