In our world, imagination knows no bounds, so for Bert's Big Adventure 2023 kiddo, Toan, anything is possible.
At 3.5 years old, Bert's Big Adventure kiddo, Toan, joined his forever family. At the time of his adoption, he joined a beautiful family of 5 that has since expanded to 7 – brothers, Sawyer, Rhett, Ford and Gardner, and mom, Stacey, and dad, Brandon, all adore Toan. It's evident to everyone who meets this gorgeous crew that love is at the foundation of everything they do!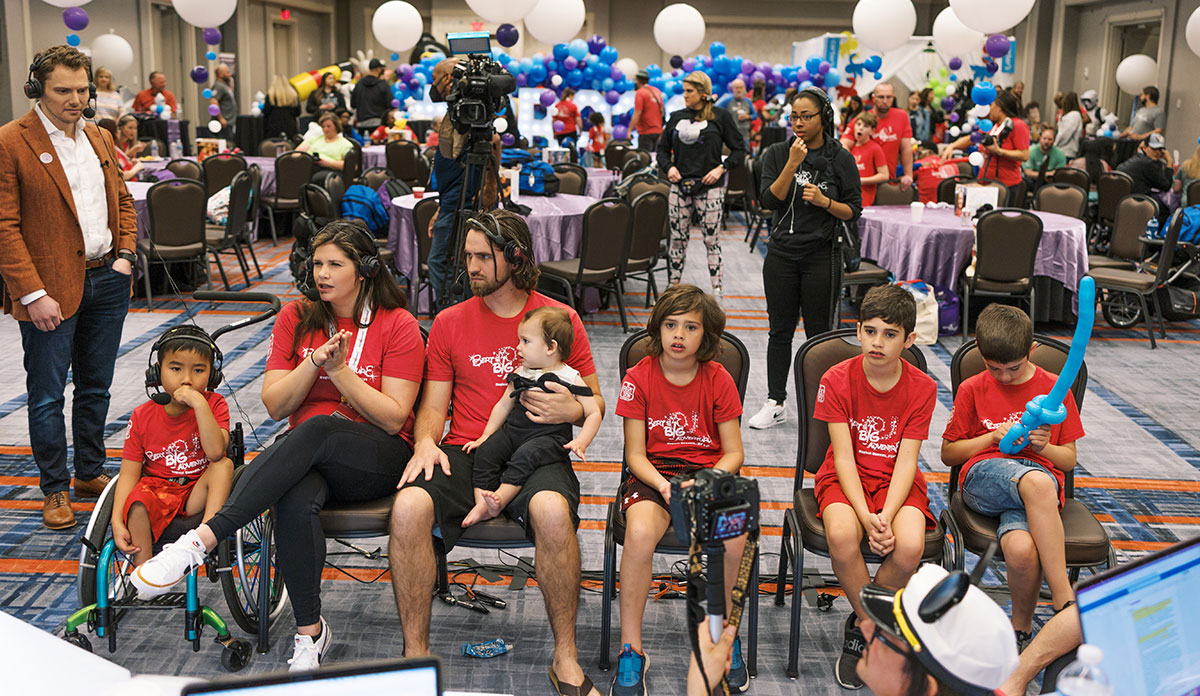 Stacey and Brandon always had a long-term plan to adopt a child. However, sooner than they'd originally imagined, Stacey went on the "Waiting Child" list where she saw Toan, and even though Brandon had just returned from deployment from the Army and the timing wasn't ideal, they both agreed that he was their son.
Throughout the adoption process, again and again, they felt like they were supposed to have this child. Although the adoption process took over a year and a half, they leaned on trust and faith.
Typically a child with Arthrogryposis is cast the day they are born, so Toan's treatment was behind when it started at 3.5 years of age. Toan has had multiple surgeries, medically induced broken bones, painful treatments, rods and hardware and more. Still, he's optimistic, kind and loving despite facing challenges no child should ever endure.
We were on a mission to make this deserving child smile.
A little backstory … Netflix hit show Floor is Lava draws from the all too familiar childhood game to create an epic competition series where participants must climb, jump, and swing across the lava to reach victory. Each episode features a new themed room, taking the contestants on an unforgettable adventure. It's a pretty epic show AND Toan's favorite!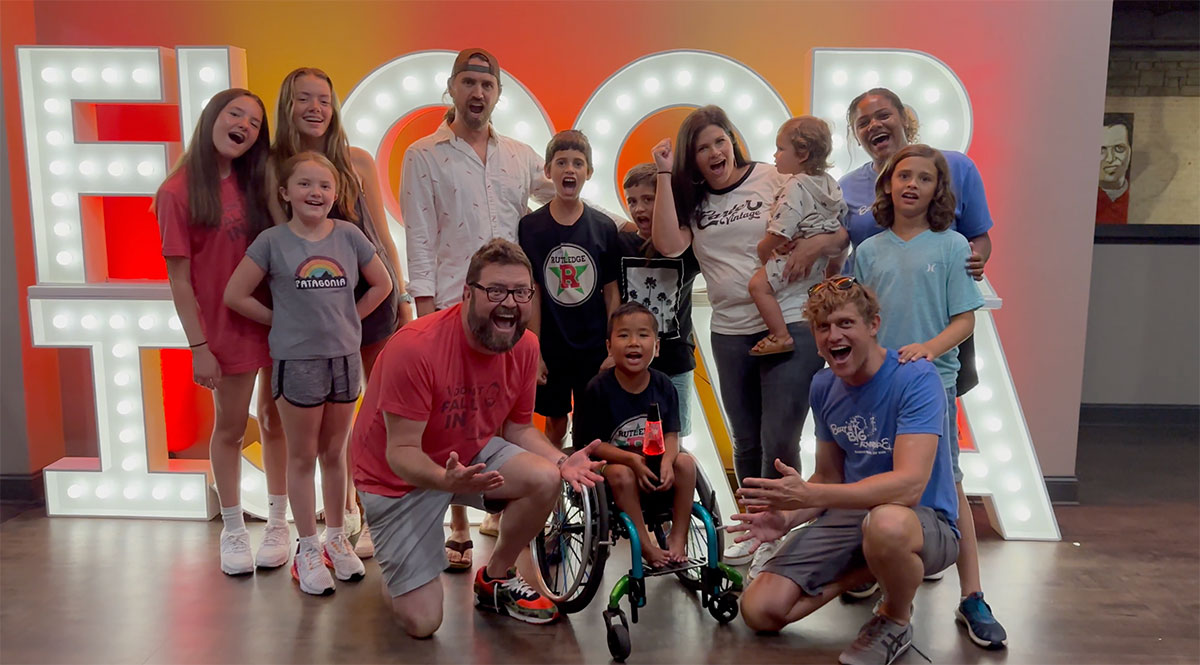 Hearing this, friends of Bert's Big Adventure, Rutledge Wood and Crisp surprised Toan at our Send-Off Celebration in February with the news that they would be throwing Toan his very own Floor is Lava party in his hometown of Peachtree City!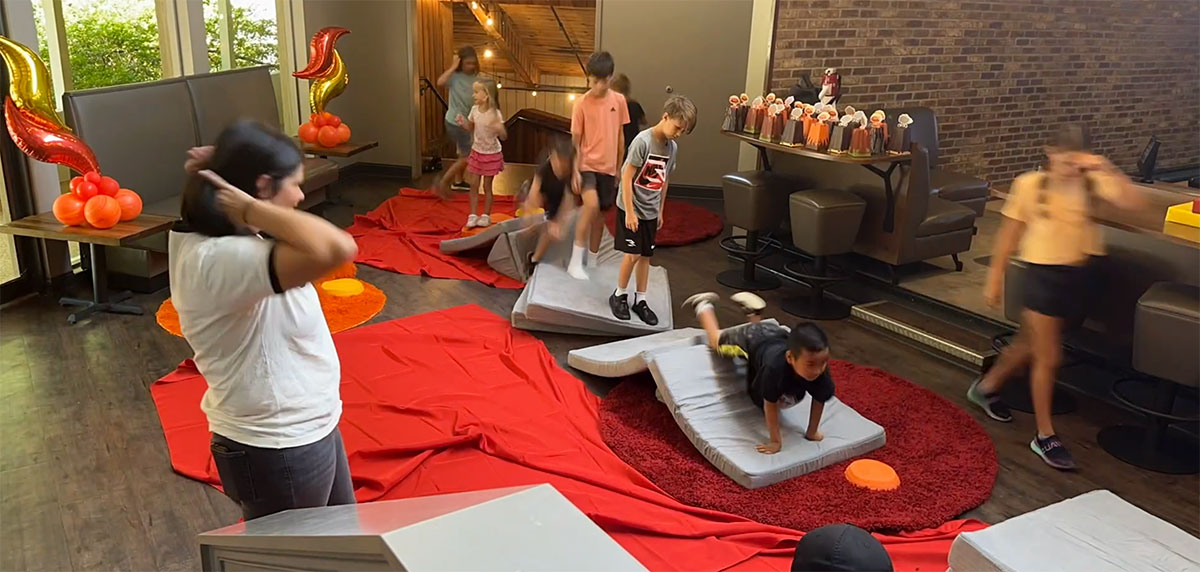 On July 25, 2023, Toan enjoyed an amazing Floor is Lava adventure. Thanks to our host, Royal Lanes Social in Peachtree City, Toan, alongside his family and friends, conquered a spectacular Floor is Lava course, unlimited bowling, games, time together and a fantastic lunch buffet filled with Toan's favorites like bacon and mac and cheese!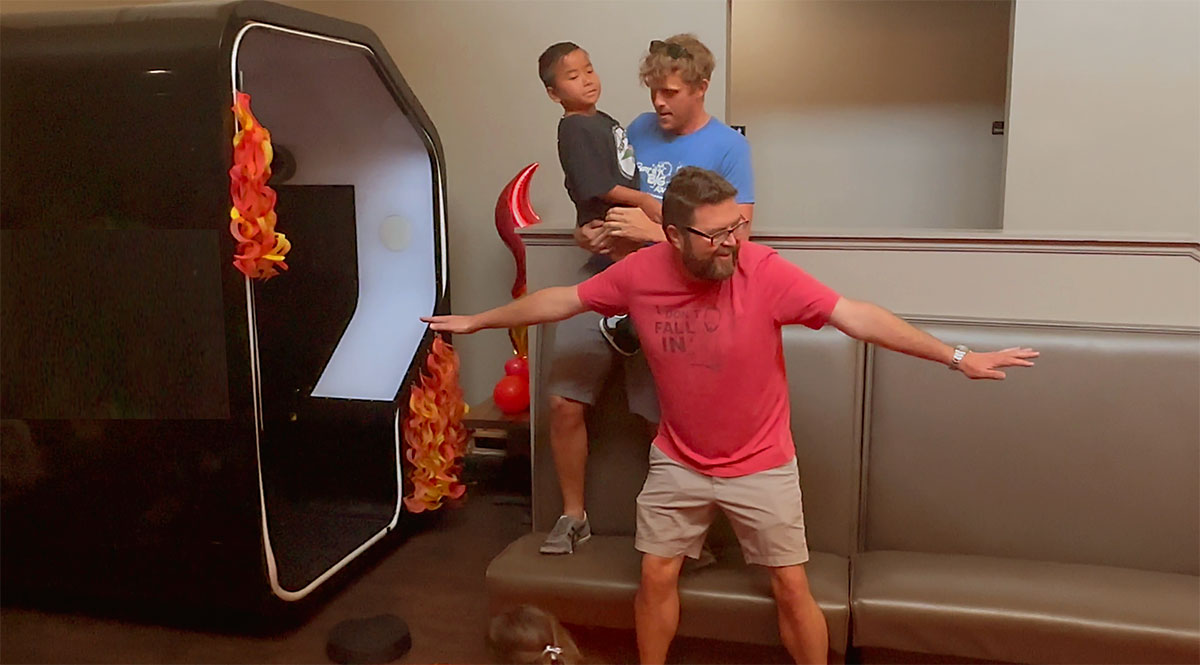 The premise of Floor is Lava reminds us that it's not just about individual strength but the significance of teamwork.
Netflix host Rutledge Wood made the event memorable as he helped Toan navigate the course alongside friend and Bert's Big Adventure staff member, David Crawford. Family and friends added to the spectacle as they led one another in applause and chants supporting Toan as he successfully tackled the course. Together, they all emerged victorious as they fought to the finish line together. And after all, together is their favorite place to be.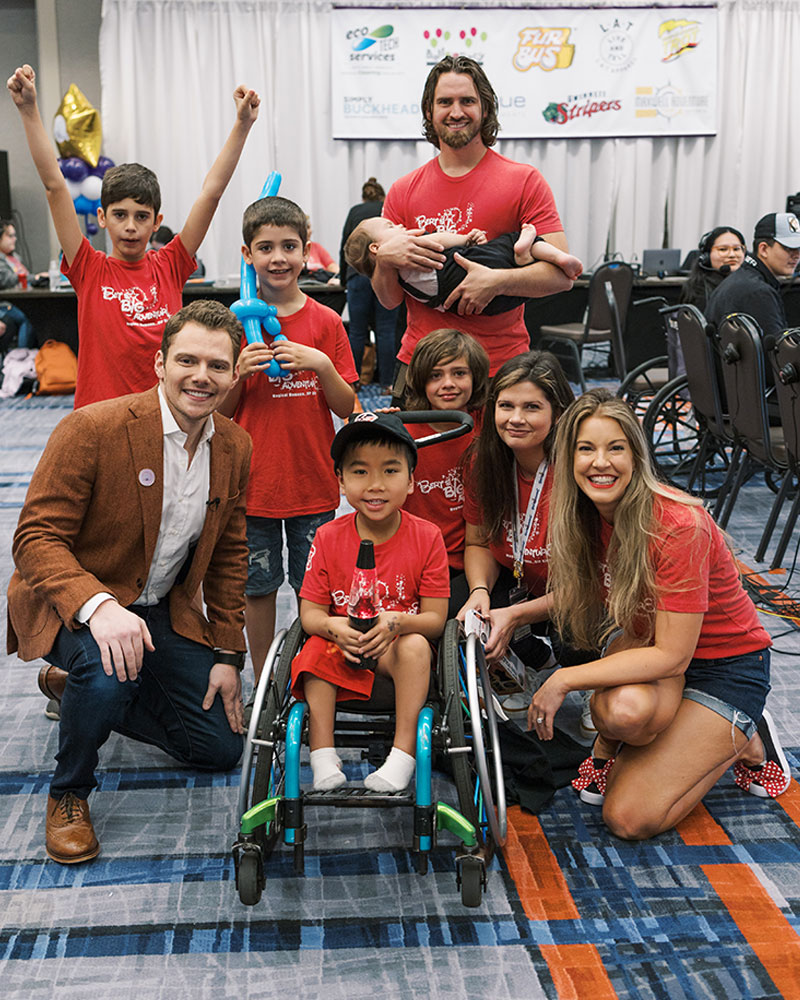 This day would not have been possible without the support of our friends at Crisp; we are incredibly grateful for their generosity, kindness and repeated support of our programs. Another thank you to our The Bert Show family for consistently showing love and support to our kiddos. Because of you, we can dream up once-in-a-lifetime experiences for precious families.
On behalf of Bert's Big Adventure, Crisp, Rutledge Wood and Floor is Lava; we encourage you to gather your friends and family, push the furniture aside, and prepare to embark on a wild and unforgettable journey. There's only one rule: don't fall in because the floor is…. LAVA!