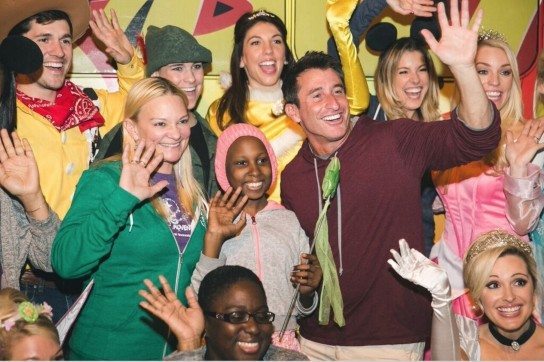 It's that time of year again! Surprising families who have been selected to go on the Bert's Big Adventure trip is a perfect way to celebrate the holidays! This week, Bert, Stacey, Kristin, Disney characters and Bert's Big Adventure staff jumped on a Fur Bus to surprise two of the newest families of Bert's Big Adventure! Marley's family enjoyed music and dancing with Disney characters, while Autumn challenged them to a friendly game of HEADBANZ. It was an evening full of fun and excitement!
A big thank you to Fur Bus for helping provide transportation for all of our volunteers who helped make the night possible. Another special thank you to Bert's Big Adventure Board Member and Fairy Godparent, Cindy Powers, for bringing the Disney characters to make the evening even more magical! Last but not least, thanks to DASH Photography for capturing this special moment.
If you want to help out Bert's Big Adventure, check out the wish list, make a donation (every amount helps), or you can always apply or nominate a family that you know!
Just a quick note – not all the kids going on the trip have been notified yet, but we were able to surprise these two!
Marley's Surprise
Autumn's Surprise