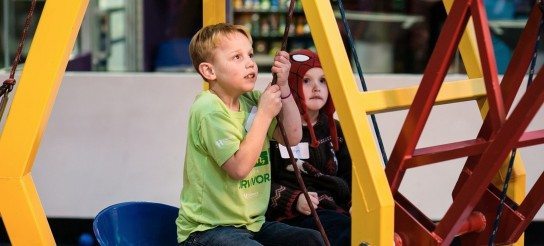 Meet Evan T. He's a 7-year-old from Ball Ground, Georgia, with Cystic Fibrosis (he's also had a liver transplant), and he and his family are coming on the 2015 Bert's Big Adventure trip with us!
Evan loves the show "Lizard Lick Towing," likes to watch "Jungle Book" and "Cars" (he especially loves Tow Mater), wants to be a tow truck driver when he grows up (we're sensing a theme, here).
And – get ready for this heart melt: you know the first time experience he's looking forward to on the trip? Not only is it his first time riding in an airplane – and get ready for this heart melt – it'll be his first time making memories with his little brother that don't revolve around my medical issues.
Don't forget to follow the trip next week using the hashtag #BBA2015 on Twitter, Facebook and Instagram!