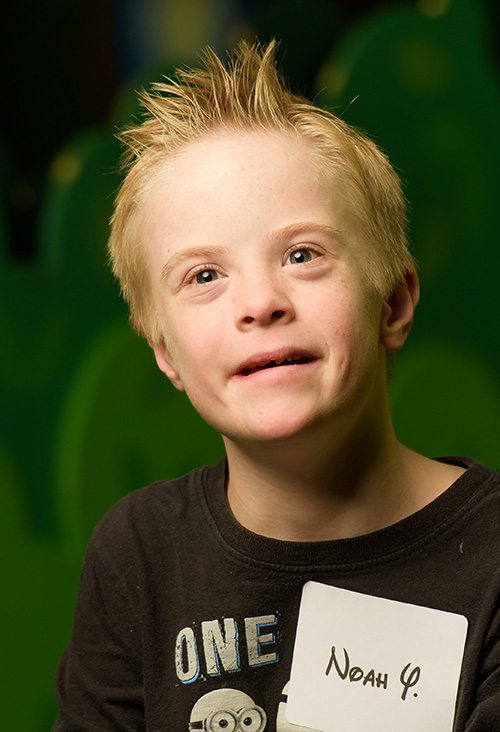 Noah Y.
Age: 11
Hometown: Powder Springs, GA
Down Syndrome
Favorite Disney Character: Dory
Favorite Disney Celebrity: Dory
Favorite Singer or Band: Justin Timberlake
Favorite Song: Can't Stop the Feeling
Favorite Food: Pizza
Favorite TV Show: I mostly watch movies
Favorite Movie: Finding Dory/Inside Out/Monster's Inc./Trolls
Favorite Color: Purple
Sport/Hobby: I love to dance and sing!
"The Bert Show" member you want to take on a ride at Walt Disney World: Bert
When grow up I want to be: A performer or an actor. I really want to be in movies.
I'm looking forward to: Everything. I'm looking forward to meeting my favorite characters.
If you could bring any souvenir back from Walt Disney World, what would it be?: Something from one of my favorite movies.