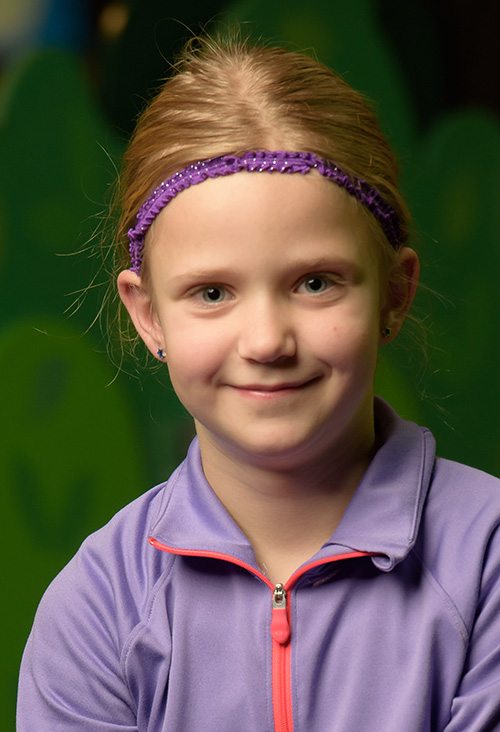 Millie B.
Age: 8
Hometown: Hiram, GA
Clear Cell Sarcoma of the Kidney
Favorite Disney Character: Bambi
Favorite Disney Celebrity: Dove Cameron
Favorite Singer or Band: Luke Bryan
Favorite Song: I Don't Want This Night to End
Favorite Food: Whipped Cream
Favorite TV Show: Liv and Maddie
Favorite Movie: Nine Lives
Favorite Color: Blue
Sport/Hobby: Riding Horses
"The Bert Show" member you want to take on a ride at Walt Disney World: Bert
When grow up I want to be: A Horseback Riding Trainer
I'm looking forward to: Seeing Animal Kingdom
If you could bring any souvenir back from Walt Disney World, what would it be?: A necklace.