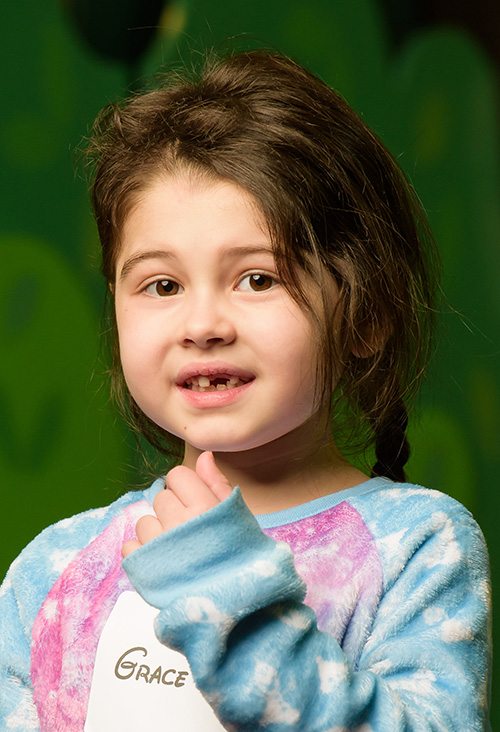 Grace C.
Age: 6
Hometown: Loganville, GA
Heart Transplant recipient – previously Restrictive Cardiomyopathy, Sensory Processing Disorder
Favorite Disney Character: Anna and Elsa
Favorite Disney Celebrity: Mickey
Favorite Singer or Band: Meghan Trainor
Favorite Song: No and Peace Like a River
Favorite Food: Cake and fresh fruit
Favorite TV Show: Peppa Pig
Favorite Movie: Frozen and Finding Nemo
Favorite Color: Rainbow
Sport/Hobby: Swimming, horseback riding, and going to the park
When grow up I want to be: A Tooth Fairy
I'm looking forward to: The airplane ride, seeing where Mickey Mouse lives, and meeting Anna and Elsa!
If you could bring any souvenir back from Walt Disney World, what would it be?: A Disney style drawing of my siblings and I.