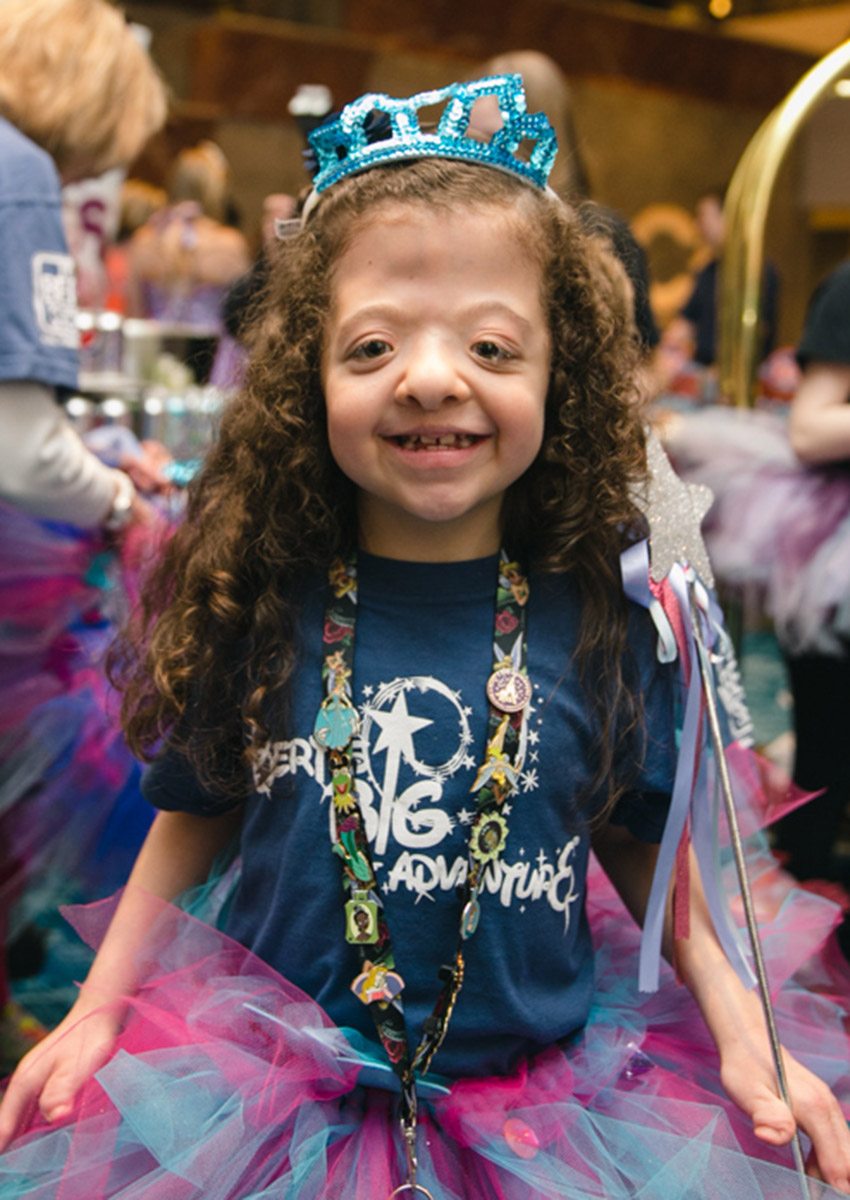 Lily P.
Age: 8
Hometown: Atlanta, GA
Apert Syndrome

Favorite Disney Character: Elsa & Anna from Frozen
Favorite Singer or Band: Prince Royce
Favorite Song: Let it Go
Favorite Food: Cheese pizza, spagetti, avocados
Favorite TV Show: Peppa Pig
Favorite Movie: Frozen and Rapunzel
Favorite Color: Yellow and Pink
Sport/Hobby: Swimming; playing with Barbie
WDW Souvenir: Rapunzel dress/Frozen souvenir
When grow up I want to be: Chef
I'm looking forward to: Meeting the princesses, play dress up and having fun!
What first time experiences will you have on this trip? First time in Disney for the whole family and having a real vacation!