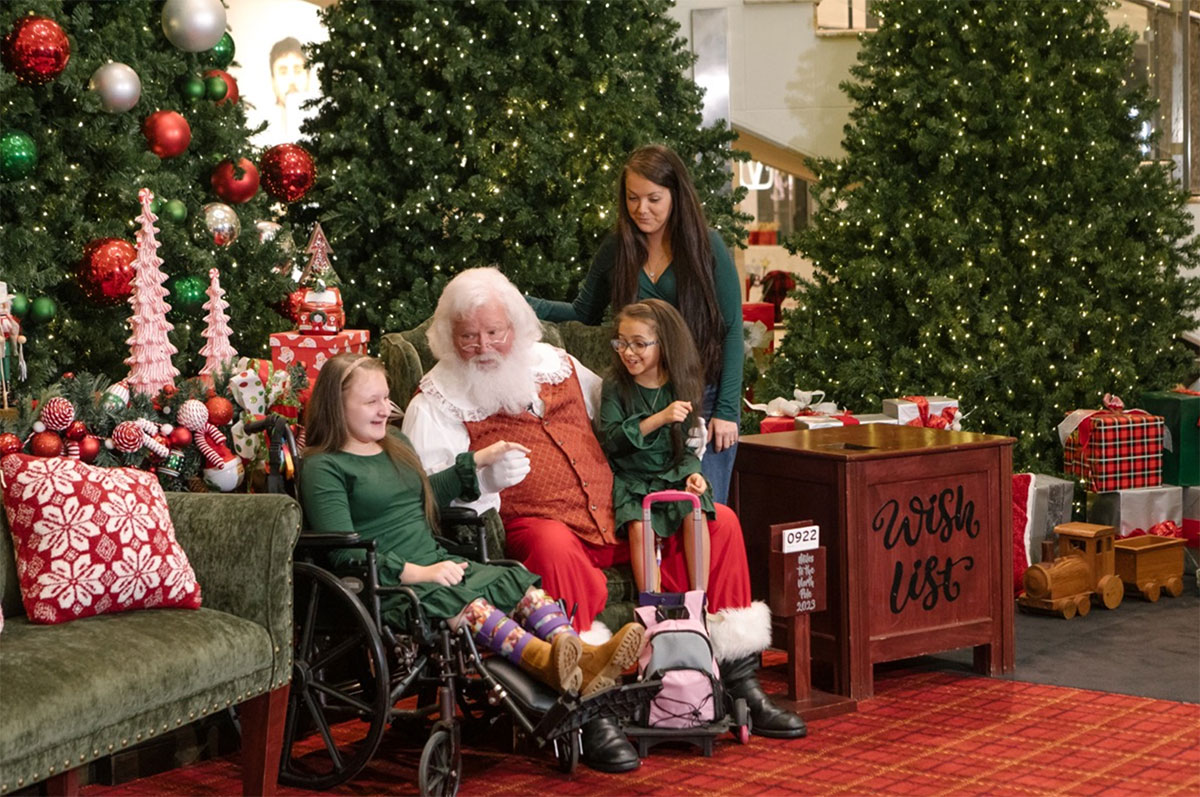 On Sunday, November 12th, 350 Bert's Big Adventure family members reunited for the annual Holiday Family Reunion Adventure sponsored by our friends at Gas South!
We gathered our gorgeous crew at Phipps Plaza for an epic evening of holly, jolly merriment to kick off the season! Santa at Phipps graciously donated a photo package to each family after reviewing every kiddo's Holiday List (and checking it twice!). Of course, all of our kiddos are on The Nice List!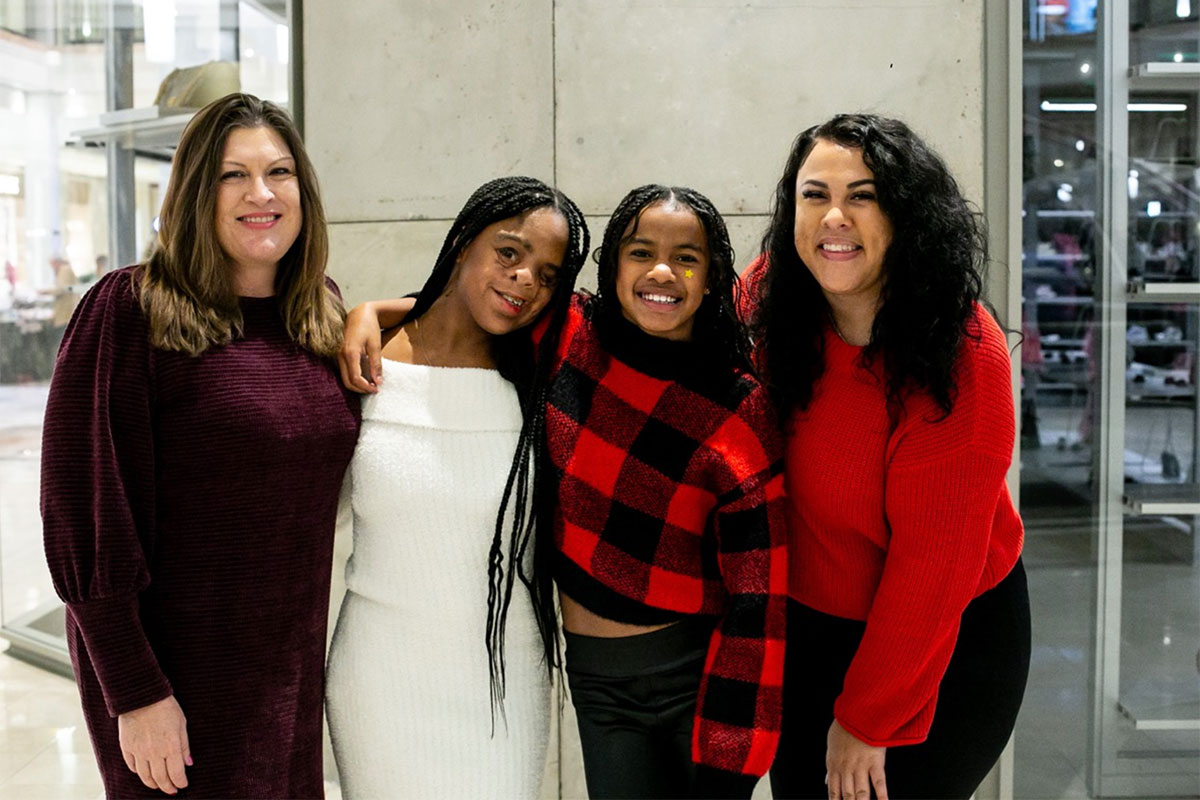 Carriage House Catering filled our tummies with a beautiful holiday meal complete with turkey, ham, macaroni and cheese, mashed potatoes, green beans, pumpkin pie, and more! YUM!
A huge thank you to T3 Event Rentals for donating tables, chairs, and linens to allow everyone ample space to relax and enjoy the party!
LiveWire Coffee brought out their amazing barista cart! They had everything from yummy lattes to flavorful teas to rich hot cocoas. It was the perfect warm and toasty treat to elevate the evening!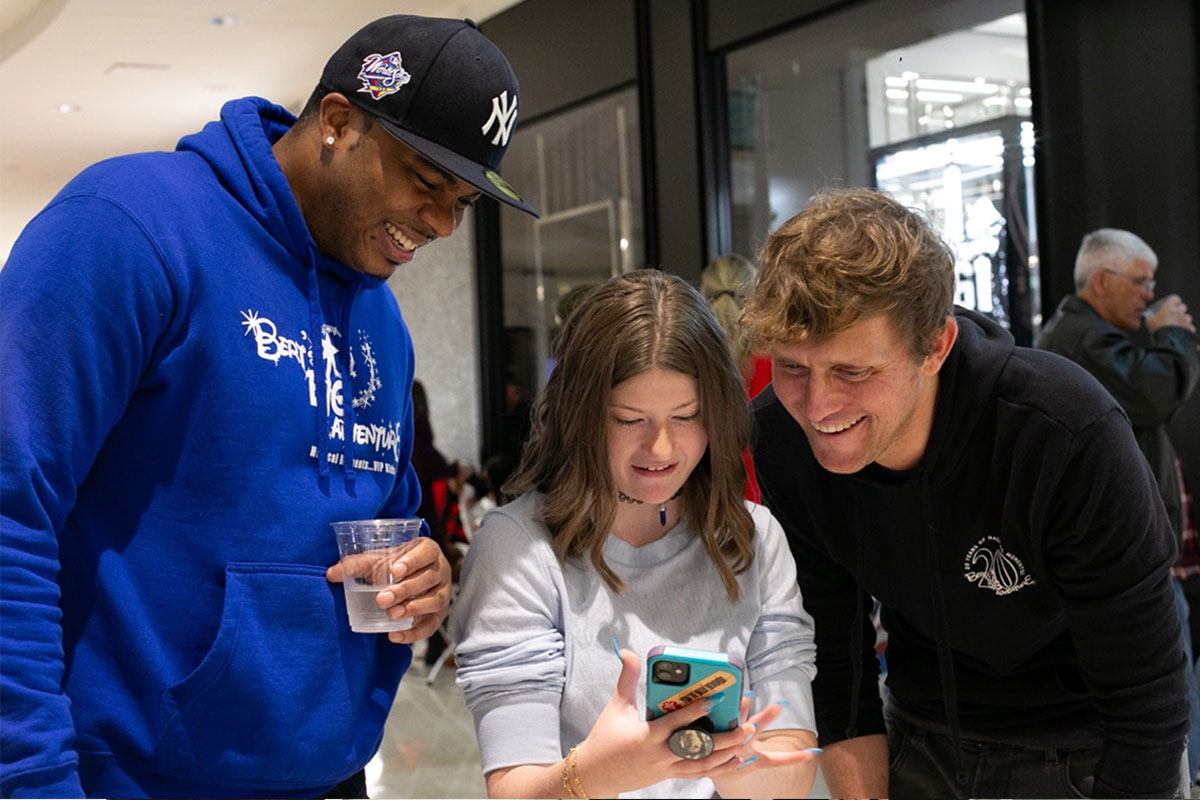 Volunteers from Carter's joined the fun and helped our kiddos craft custom Grinch slime! Their team is so great with our families, and we are grateful for them!
Another massive hit of the evening was our silent disco! Yvonne Monet always brings the best tunes and the most epic dance party!
Button It Up, Inc. generously donated their fantastic Photo Booth! Thank you so much for the captured memories and customized photo strips!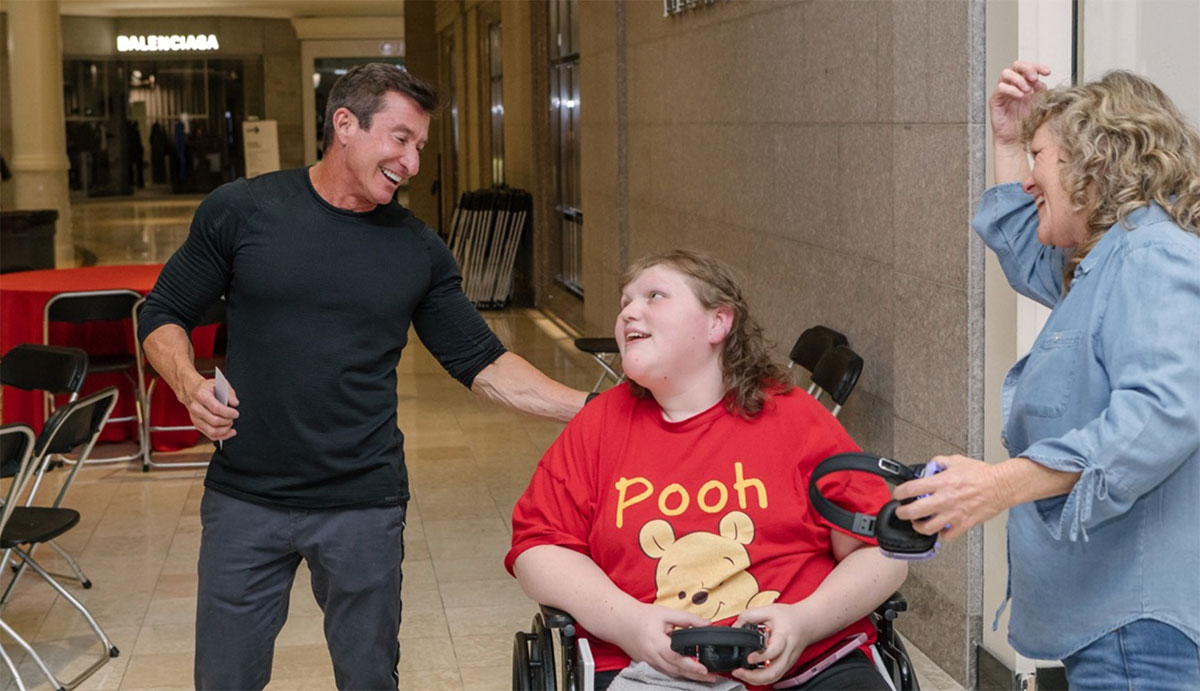 In case you didn't know, Bert's Big Adventure families live nationwide, thanks to The Bert Show's affiliate markets! We want to thank our new friends at the JW Marriott Buckhead for accommodating our families and staff who came into town for this event. You made our families stay so wonderful – thank you!
Lastly, a much-deserved thank you to Cindy Banks Powers for coordinating the amazing characters! And, thank you to our fantastic character volunteers – our events would not be the same without you!
Finally, thank you to Amanda W. Coker, Cassie Young, From the Hip, Salt Run Creative, and Aslyn Baringer for your immense photo and video talents!