On Sunday, October 1st, over 500 Bert's Big Adventure family members reunited for our annual Fall Family Reunion Adventure at the Georgia Aquarium in Atlanta!
The families, the Bert's Big Adventure staff, our besties at The Bert Show, our amazing volunteers, and some of our loyal sponsors started the morning with a delicious lunch in the Oceans Ballroom!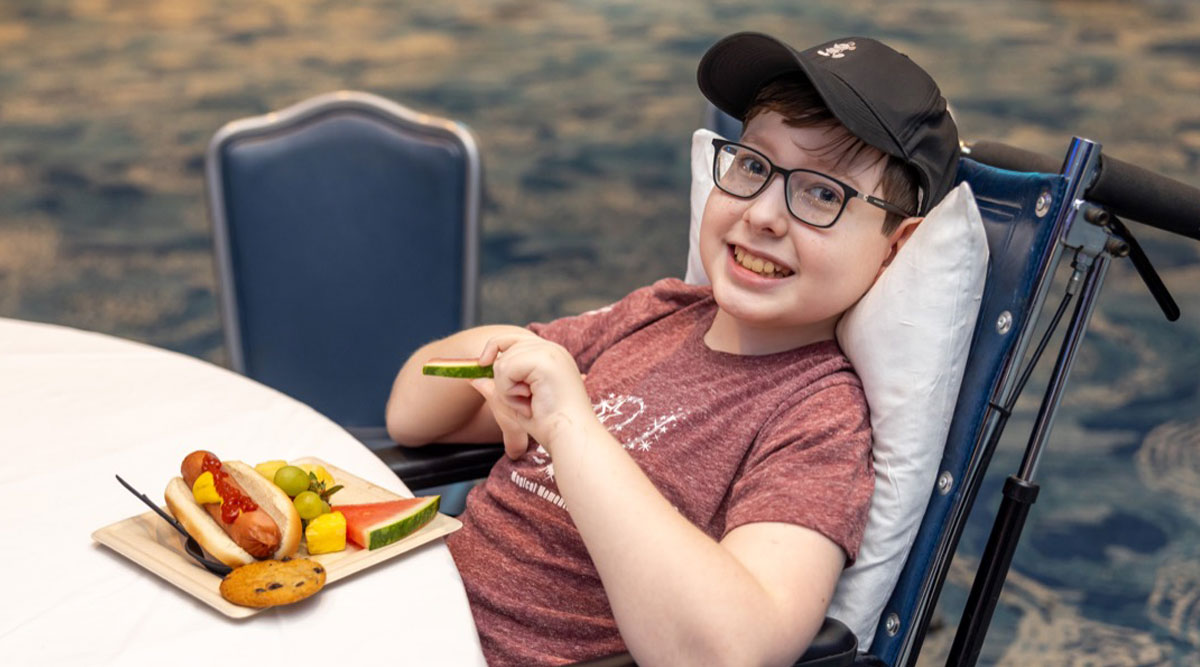 We filled our bellies with grilled hamburgers and hot dogs, delectable cheddar cheese buns, potato salad, baked beans, and more! We were stuffed!
No matter what, though – We always save room for dessert! Our families enjoyed a variety of cookies and brownies that were delectable enough to satisfy any sweet tooth!
After lunch, we enjoyed the Dolphin Presentation as a group! These amazing creatures' beauty, athleticism, and intelligence blew us away.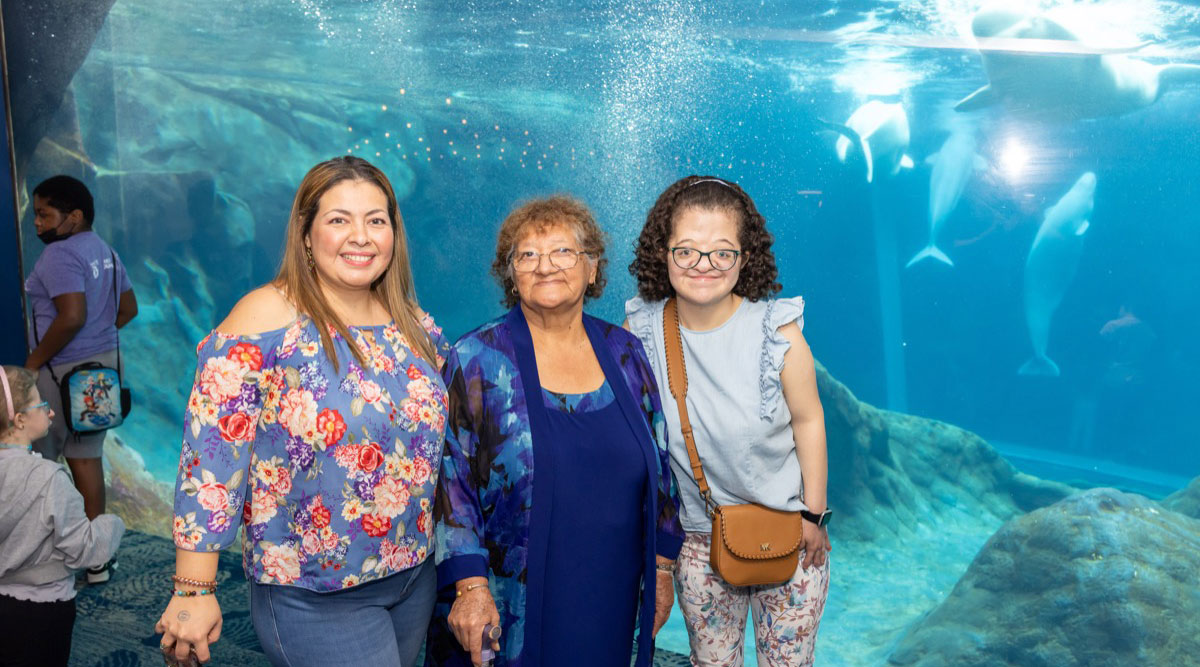 Our families spent the rest of the day enjoying the interactive exhibits and presentations the Georgia Aquarium offered! Did some of our families stay until close? Absolutely! We love them for taking advantage of every second!
Every family member was gifted a super soft Bert's Big Adventure long-sleeve shirt in a gorgeous seafoam green! A long-sleeve option has been at the top of our families' wishlists for years, so we were so happy to surprise them with something they will treasure forever!
I want to pause to give SO much love to our friends at Gas South! Among other things, they are generously sponsoring our final two reunions of 2023 and all four in 2024!
Gas South honors how important the quarterly Bert's Big Adventure Family Reunion Adventures are to our families! We strive to further strengthen our established community and friendships by hosting and prioritizing reunions and time together. We are beyond grateful to Gas South for championing and financially supporting this program!
Last but not least, thank you to our wonderful photographers and videographer for capturing all the amazing memories at the reunion! Amanda Coker with Dash Photography, Sarah Witherington with Sarah Esther Photography, Adam Davila with Davila Photography, and Jon Feathers with Masters of Visual Arts are the magic behind the cameras, and we are so grateful.
Thank you to everyone who made this pool party Family Reunion Adventure such a memorable day!