Since Duckie's original diagnosis in utero, he and his family have faced many challenges with both grace and determination. Duckie's daily life has been impacted by his diagnoses of Hypoplastic Left Heart Syndrome, Cerebral Palsy, Wolff-Parkinson-White Syndrome, Cerebral Infarction and Dyslexia. Still, his spirit shines, his presence brightens every room he enters and his interests keep life exciting!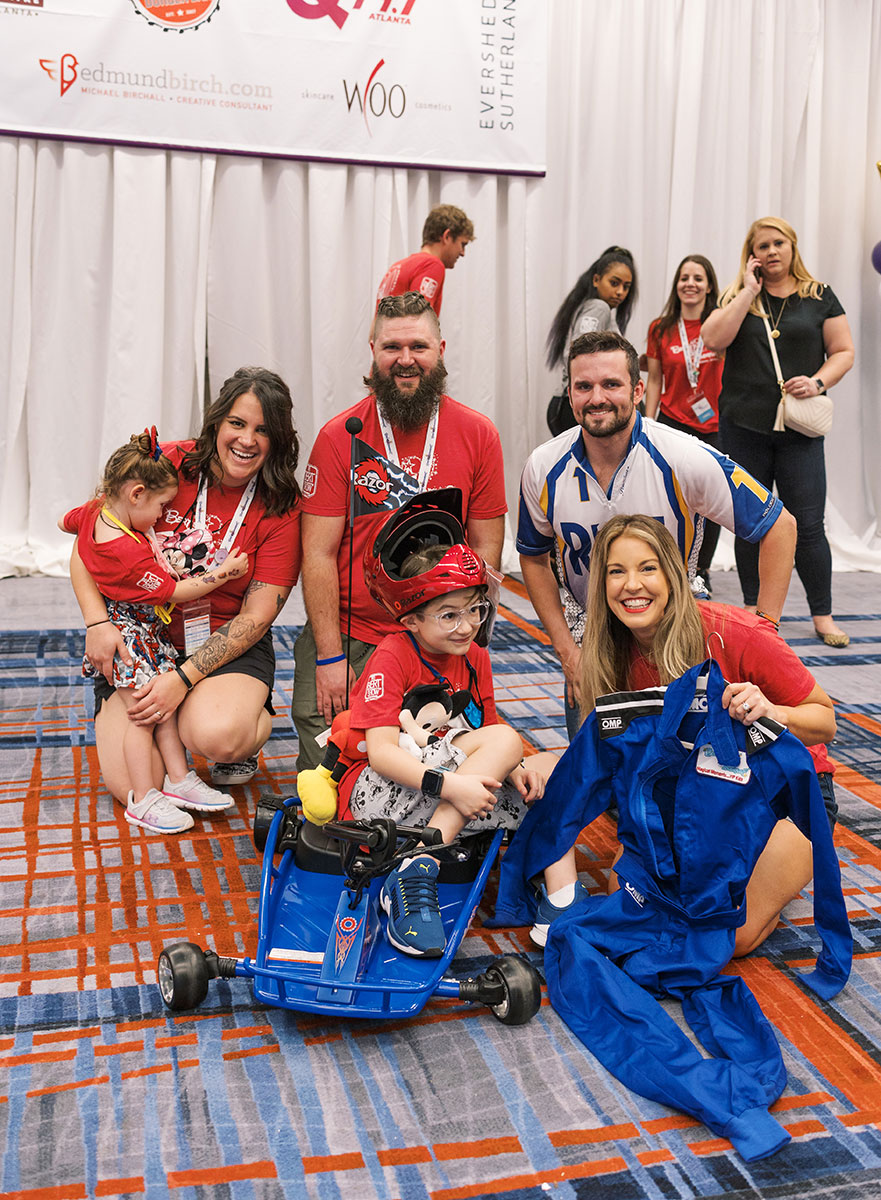 After hearing Duckie's story, our dear friends at RBM of Alpharetta, Rule One Investing and K1 Speed joined Bert's Big Adventure at our Send-Off Celebration in February 2023 to surprise Duckie with a personalized K1 Speed racing uniform, indoor racing gloves, several shirts, a trucker hat, a BRAND NEW GoCart, and an adrenaline pass to K1 Speed. In addition, Duckie was gifted a VIP race car experience on a pro racetrack with Rule One's official race car and driver. His reaction was priceless!!
Duckie's passion for cars is undeniable. Most notably, his favorite hobby is Go Karting, and his favorite movie is Cars. Suffice it to say Duckie's love runs deep!
So, our friends at RBM of Alpharetta, Rule One Investing and K1 Speed came together to make Duckie's race car dreams a reality. On May 31, 2023, Duckie and his family got to experience a once and a lifetime trip around a true racetrack. Thanks to Rule One Investing driver Austin Bowen, Duckie and his family received VIP treatment and got to experience life at 100 miles per hour.
Duckie's experience began with a tour of the Driving Club at Road Atlanta, home to a 2.54-mile road course dedicated to professional and amateur sports car and motorcycle races. The track has 12 turns, including many famous twists and downhill slopes. Upon arrival, Duckie and his family received a tour of the Driving Club's facilities, including the track itself, workshop, and state-of-the-art garage housing many different fast cars.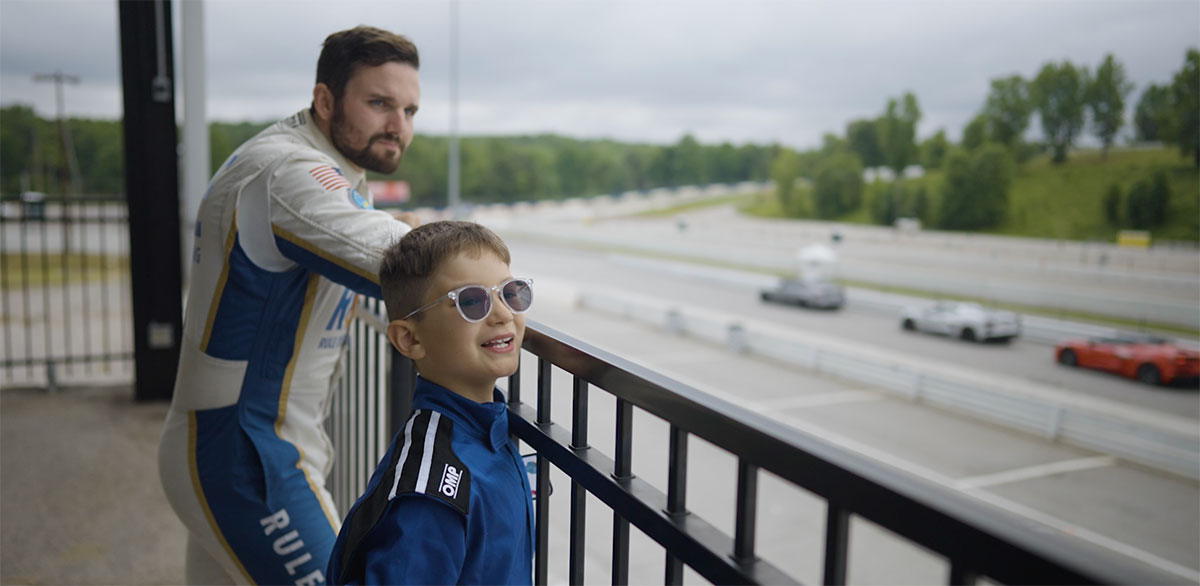 In addition to the exposure to luxury cars, Duckie's personalized K1 Speed racing uniform, racing gloves, and trucker hat ensured his gear was up to par as he matched Rule One professional driver Austin Bowen. Once the clock struck noon, Austin and Duckie loaded into the Rule One Racing Porsche and set off around the track. In the cockpit, Duckie had the incredible opportunity to experience the inside of an authentic race car, feel its speed, and communicate just like the pros!
After their race, Duckie and Austin returned to the Driving Club, where his family and Bert's Big Adventure friends were waiting to share a special VIP lunch. During this time, Duckie's parents, Nikki and Ric, were also treated to a lap around the track with Austin. While they raced, Duckie made friends with fellow drivers in the Club. We don't call him the Mayor of Bert's Big Adventure for nothing!
The generosity of RBM of Alpharetta, Rule One Investing and K1 Speed allowed Duckie and his family to bond over a once-in-a-lifetime experience. Thank you so much for making a precious little boy's dreams a reality!