On Sunday, July 23rd, nearly 300 Bert's Big Adventure family members reunited for the 14th annual Summer Family Reunion Adventure pool party!
LifeTime Athletic in Sandy Springs graciously donated their beautiful facility for the sixth year in a row.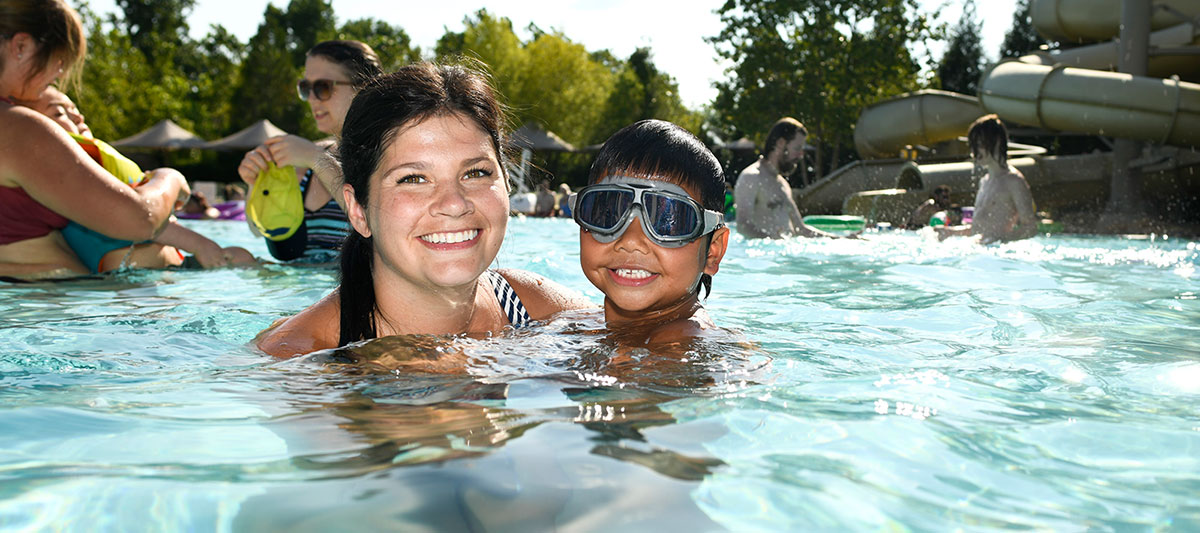 The families, joined by the Bert's Big Adventure staff, the cast of The Bert Show, our amazing volunteers, and some of our loyal sponsors, had an epic sunny afternoon poolside!
Bert's Big Adventure kicked off the pool party with some delicious food generously donated by Bad Daddy's Burger Bar. The families filled their bellies with cheeseburgers, hot dogs, chips and all the fixins!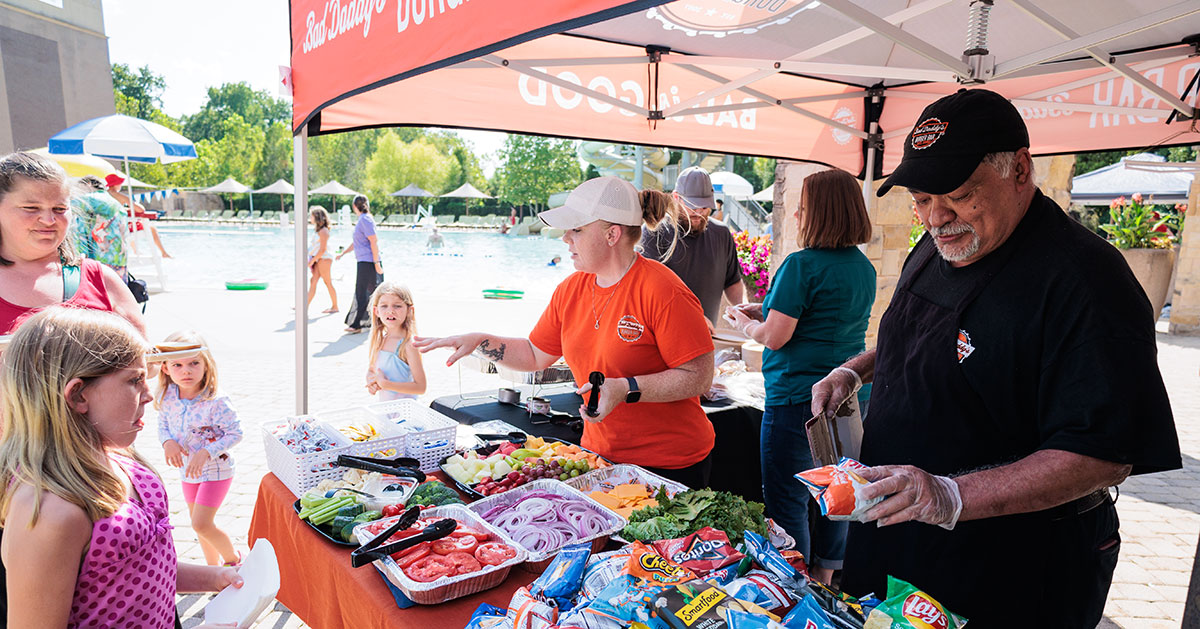 Bert's Big Adventure families also enjoyed an assortment of ultra-refreshing snowcones; Kona Ice brought their shaved ice truck for the kiddos to create custom creations! Let's just say the kids (and some adults, too!) practically drank the syrup and left with purple and blue-stained tongues and faces! Thank you to Kona Ice for providing our families with such a fun dessert option.
Tiff's Treats also graciously brought their cookie truck out to spoil our kiddos! Families indulged in gooey chocolate chip and cinnamon and sugar-topped Snickerdoodle cookies between trips in and out of the pool.
Our friends at EcoTech donated all of the water and Gatorade for the event – which was so needed due to the heat! Thank you to Mike and the EcoTech team for keeping us hydrated!
Our family reunions include a take-home gift to memorialize the fun, and today our family members were gifted lush purple pool towels with the extra-special 20th-anniversary Bert's Big Adventure logo. Our longtime friend and staff member, Michael Birchall, donated copies of his new children's book, "SO…YOU WANNA BE A SURFER?" for our families to enjoy.
DJ Willie T (aka Tommy from The Bert Show) brought the best jams and took requests from the kiddos to keep the playlist and party lively!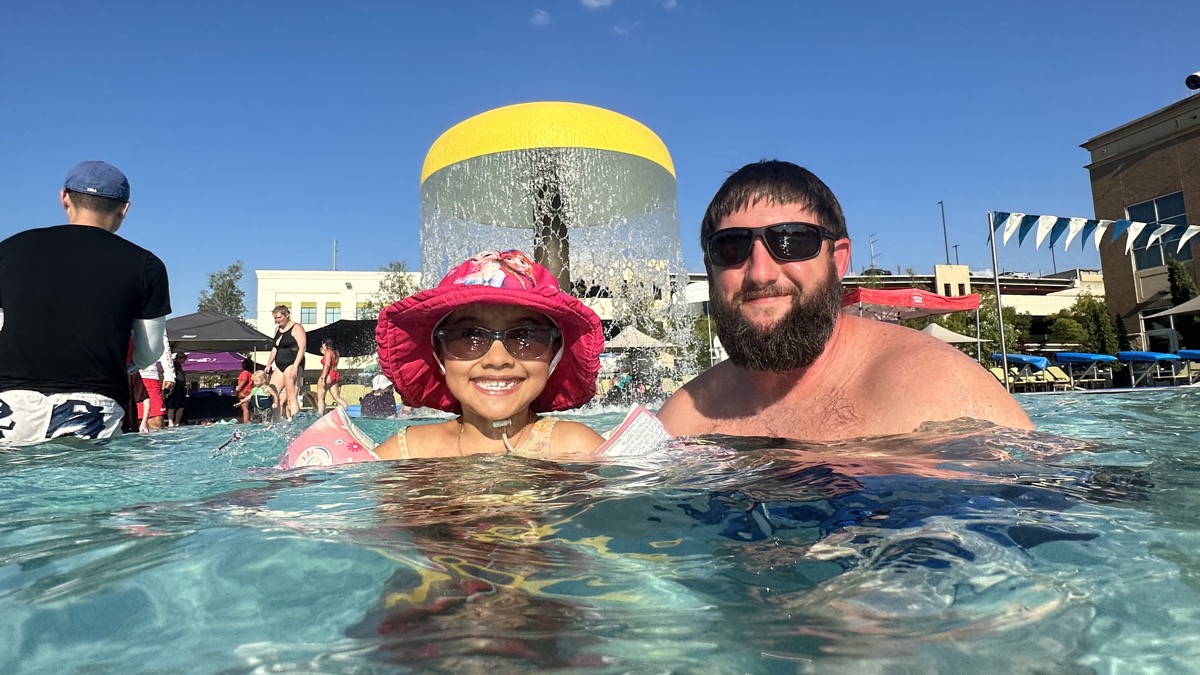 Last but not least, thank you to our wonderful photographers and videographer for capturing all the amazing memories at the reunion! Amanda Coker with Dash Photography, Zach Thomas with Monarch Studio, Sarah Witherington with Sarah Ester Photography, Cassie Young and Seth Ferreira with Salt Run Creative are the magic behind the cameras, and we are so grateful.
Thank you to everyone that made this pool party Family Reunion Adventure such a memorable day!