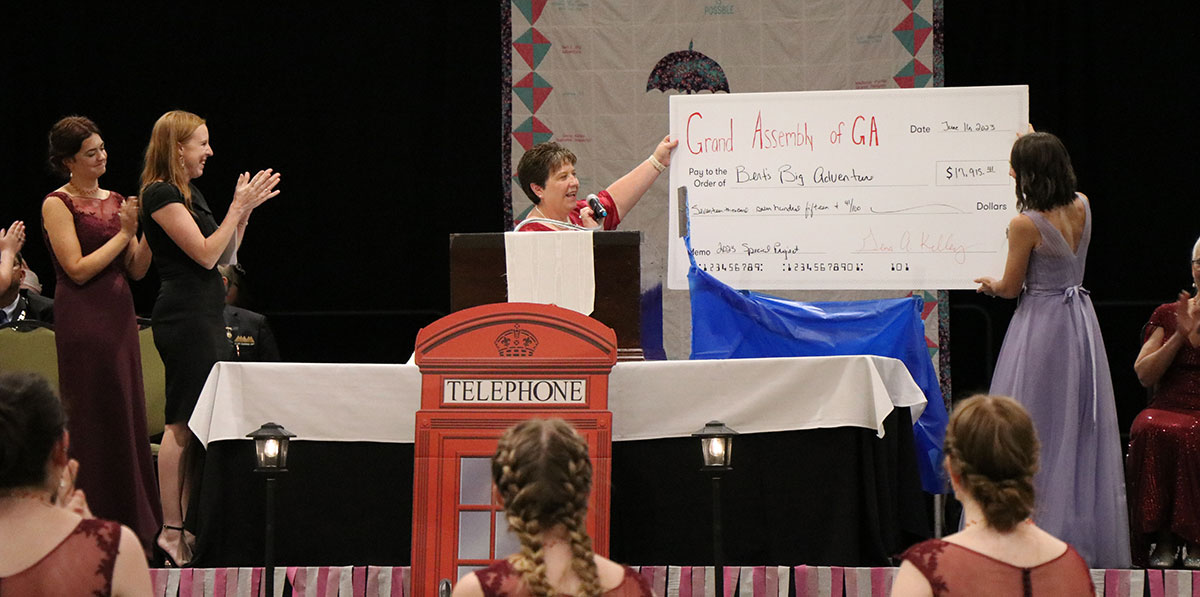 On June 16th, Bert's Big Adventure was honored to attend the 86th Annual "Everything is Possible" Grand Assembly Session of the International Order of the Rainbow for Girls (Rainbow).
Bert's Big Adventure sibling, Kaleigh Minyard, introduced Bert's Big Adventure to Rainbow in June 2022. Kaleigh and her family, including her brother and Bert's Big Adventure child, Michael, traveled to Walt Disney World with Bert's Big Adventure in February 2008. Following the annual trip to Walt Disney World, Bert's Big Adventure invites families to join a community that provides a lifetime of support for the Bert's Big Adventure child and their families – including siblings. Because of a beautiful connection our organization formed with a precious child and his deserving family over fifteen years ago, we were introduced to new friendships that are helping us create future magical moments for the children with chronic and terminal illnesses we serve. What an incredible testimony to the community we continue building!
The International Order of the Rainbow for Girls is a philanthropic sorority for girls ages 10-20. Among other things, Rainbow instills a deep sense of service in its members and teaches girls the importance of service above self. Girls plan and attend hands-on service events in the community and raise funds for nonprofit organizations like Bert's Big Adventure.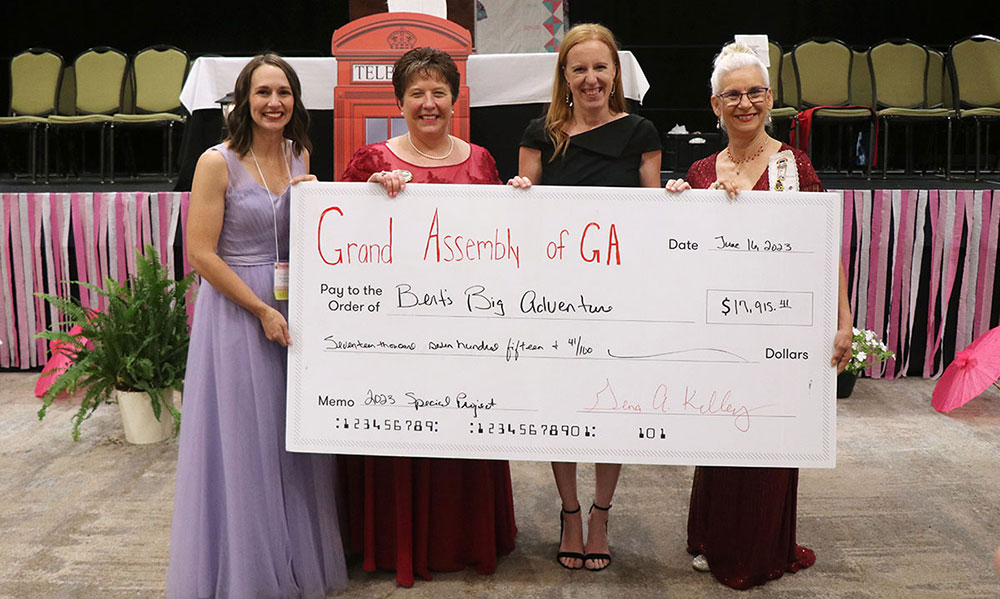 These amazing young women, led by the support of their State Mother Advisor, Maria Smith, participated in various service projects spanning an entire year. Impressively they did this while balancing the demands of school, extracurriculars, and beyond. These selfless young women raised $17,000 for Bert's Big Adventure's year-round programs!
Our deepest gratitude to the incredible young women of Rainbow and Ms. Smith!