First, we'd love to share some insight on this exceptional child and his first official bandmates, his amazing family.
Jax's mother, Shelley, was 25 weeks pregnant when she found out Jax had a heart defect and that his aorta was backward. Then, shortly after his birth at 37 weeks, the family's pediatrician suggested that Jax needed to get tested for potential genetic issues. The family traveled to Emory University Department of Human Genetics when Jax was just six months old for answers and direction on the next steps. After advanced testing, he was diagnosed with Floating Harbor Syndrome (FHS). Jax is the only known person with FHS with his exact gene deletion in the entire world. Moreover, there are now only 200 people with FHS in the world. Surmise it to say Jax is one in a million in more ways than one!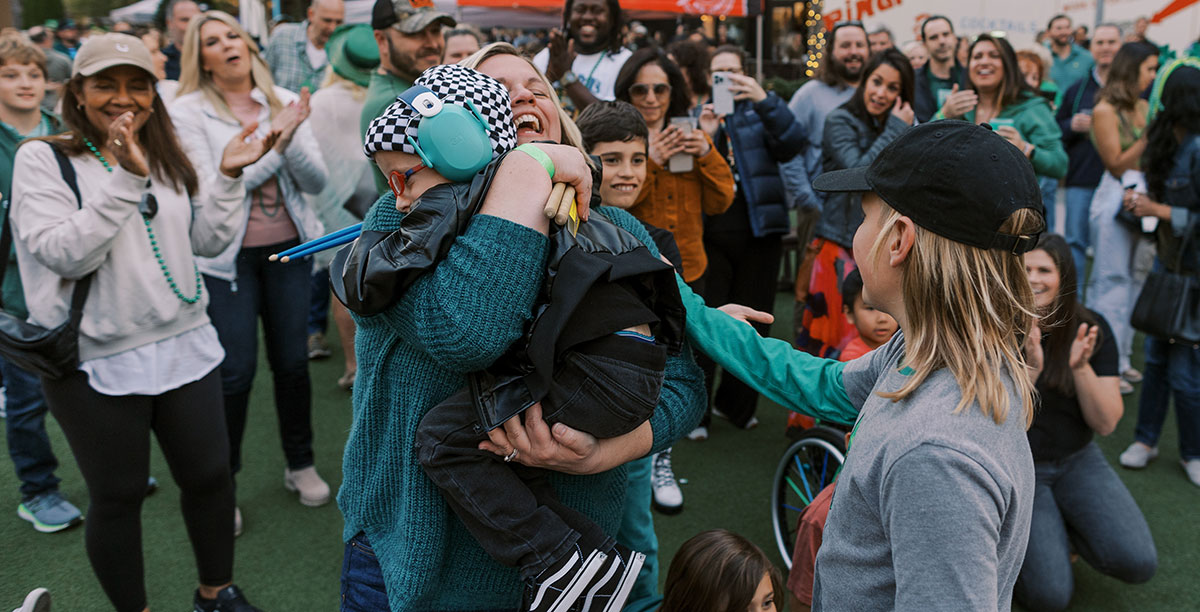 Later down the road, Jax was also diagnosed with Perthes Disease. For Jax, in part, this means that his bone was growing outside his hip. You would never know it, though, as his spirit shines so brightly!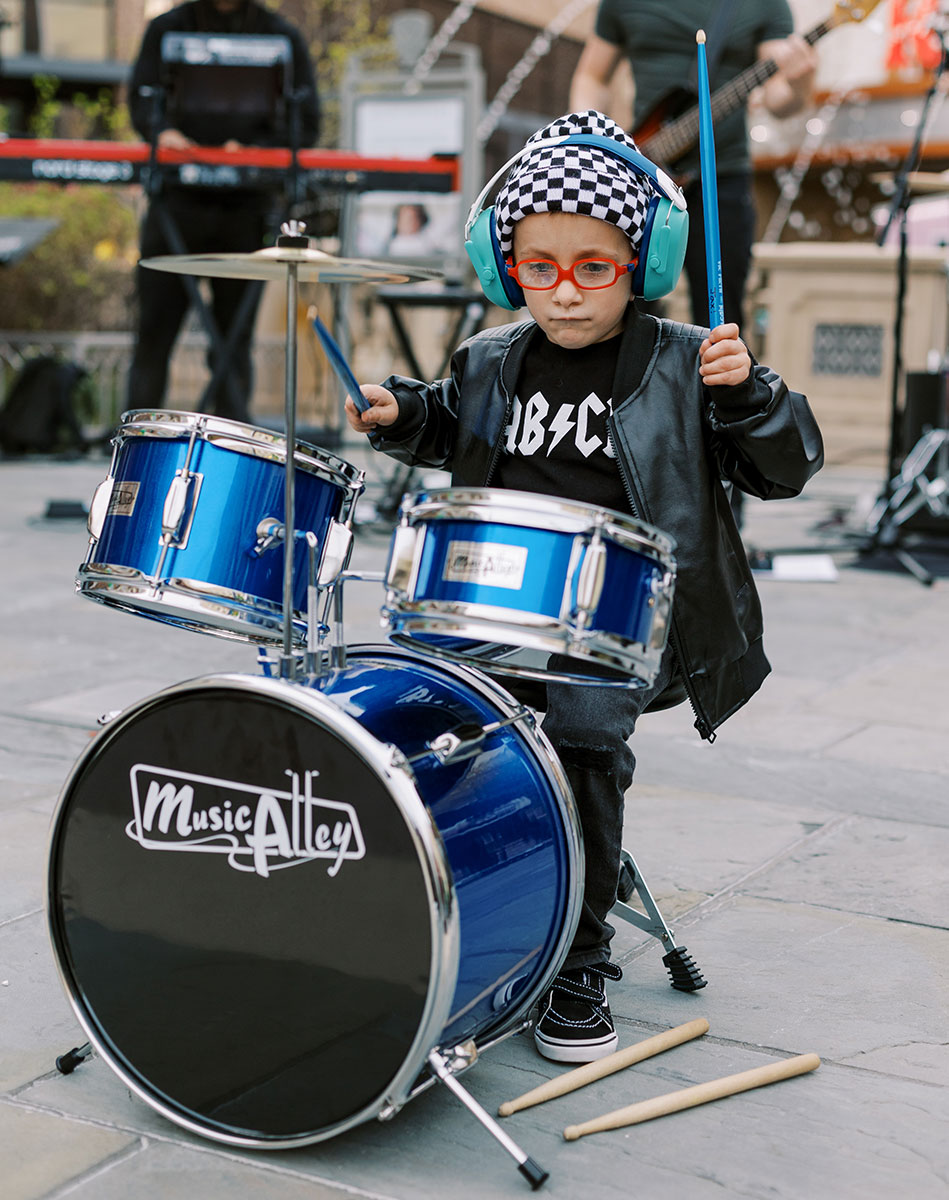 Upon getting to know Jax, his mom, Shelley, dad, Josh, and brother, Jace, before our annual trip to Walt Disney World, our team couldn't help but pick up on Jax's passion for music. He loves to sing along with the music at church and practice on his drum set at home. We immediately knew we wanted to connect him to our friends at The Big Beyond.
The Big Beyond brings magnetic energy that explodes on stage, ignites any crowd, packs every dance floor, and blows the roof off the best parties! They are led by Sandra and Chris Cauley, who have often donated their talents to Bert's Big Adventure. When they heard Jax's story, they felt called to do something over the top for this incredible child.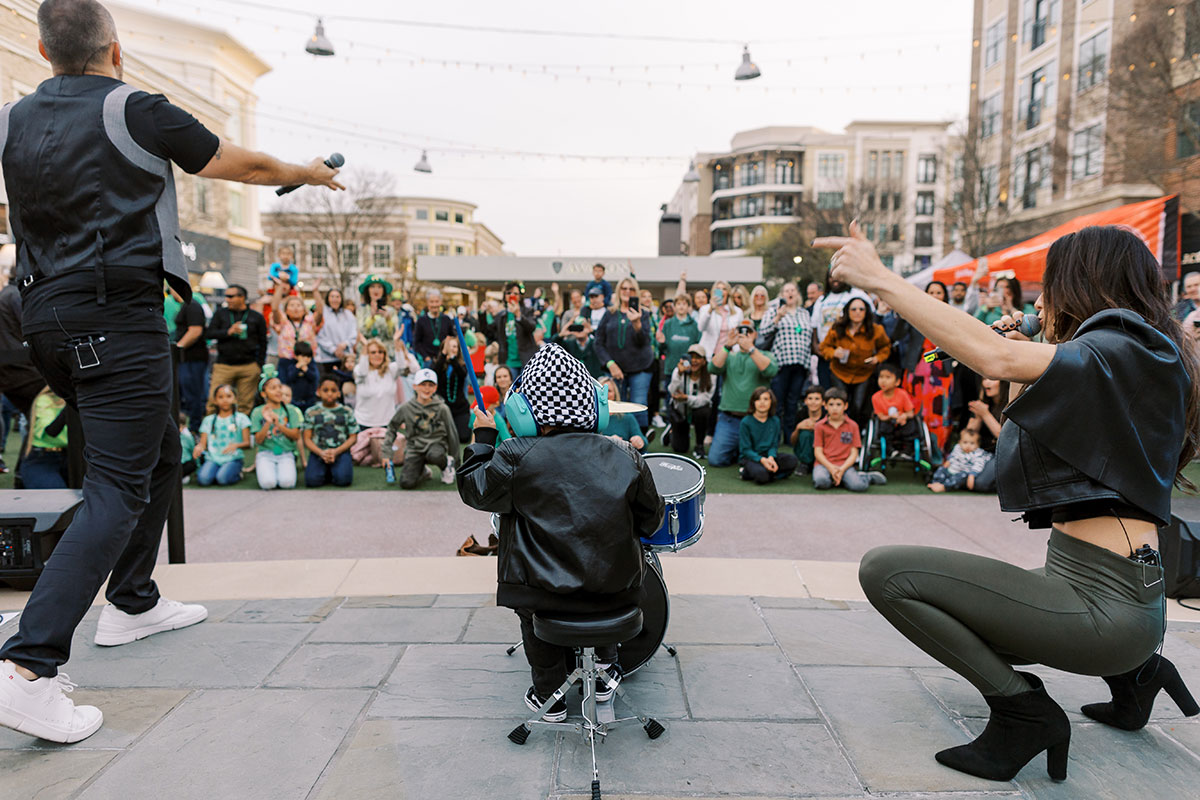 The Big Beyond graciously invited Jax to drum alongside them at Luck of Avalon for the performance of a lifetime. It would be an understatement to say Jax's performance brought the entire party to their feet! Everyone danced and sang as one of his biggest dreams became a reality!
Thank you so much to The Big Beyond, our loyal friends at Avalon for lovingly hosting our families repeatedly, The Hotel at Avalon for treating Jax and his family to a gorgeous overnight stay with luxe accommodations, and his precious family, friends, and new fans cheering him on!
It was truly a SHAM-rocking good time and a once-in-a-lifetime experience for an incredible 6-year-old boy!