On Sunday, April 16th, over 400 Bert's Big Adventure kiddos and their families enjoyed some playful fun at our annual Spring Family Reunion Adventure — a reunion for the Bert's Big Adventure community where families from all previous years are invited to join together for a VIP experience!
There were 82 families in attendance – including almost every 2023 family! Our annual Spring Family Reunion Adventure is extra special because we get to introduce our newest families to our beautiful crew spanning over 20 years!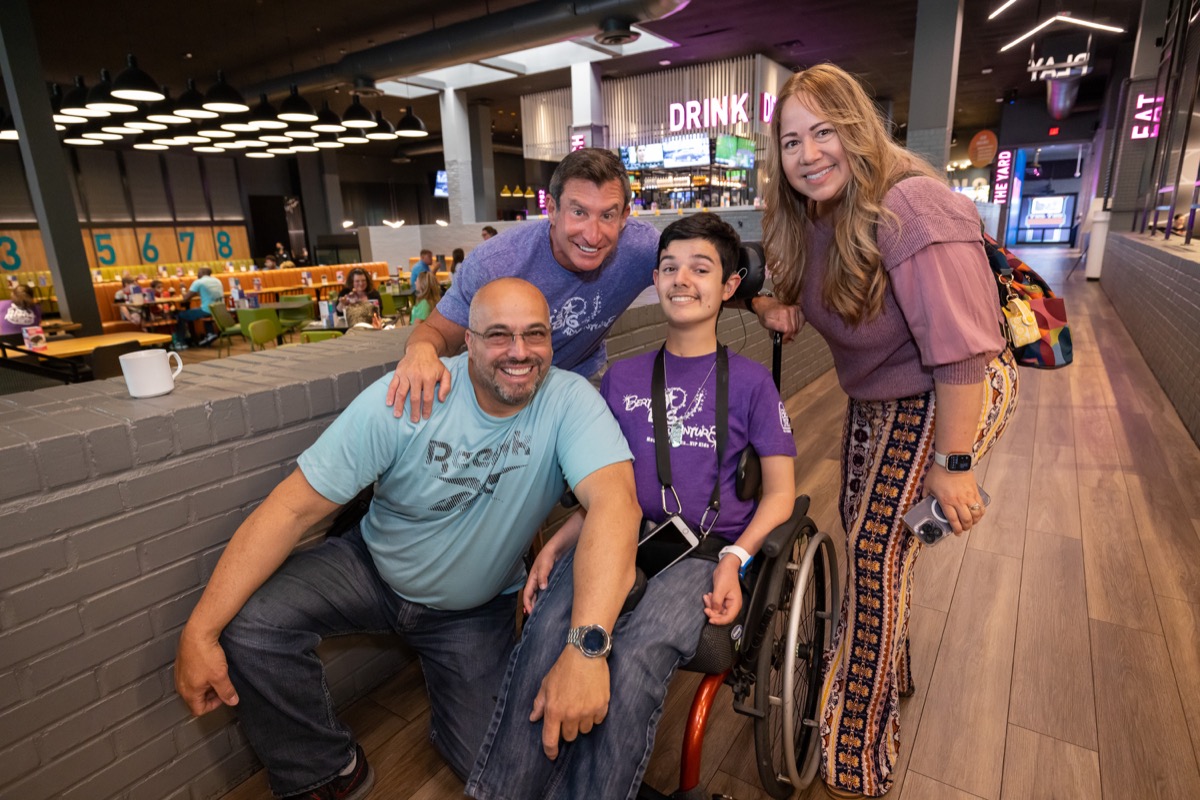 The families, joined by the Bert's Big Adventure staff and a handful of our dedicated volunteers, had a great afternoon enjoying unlimited gaming classics, including Pac-Man, Skee-Ball, and Pop-A-Shot, along with modern gaming innovations and exciting virtual reality rides.
We also shared a delicious meal because, let's be honest, you can't compete on an empty stomach! From cheeseburger sliders to corn dogs, tater tots, fruit, cinnamon sugar churros, and more – it's safe to say we all left with happy hearts and full bellies.