It feels good to make magical moments for VIP families!
Our 20th annual journey is just a few weeks away, and we'd love your help clearing our Amazon Wish List so we can make this the most epic trip yet!
From essentials like phone chargers and first-aid kits, to the fun stuff like bubble wands and fuzzy slippers – you can send a gift to help us make this unforgettable.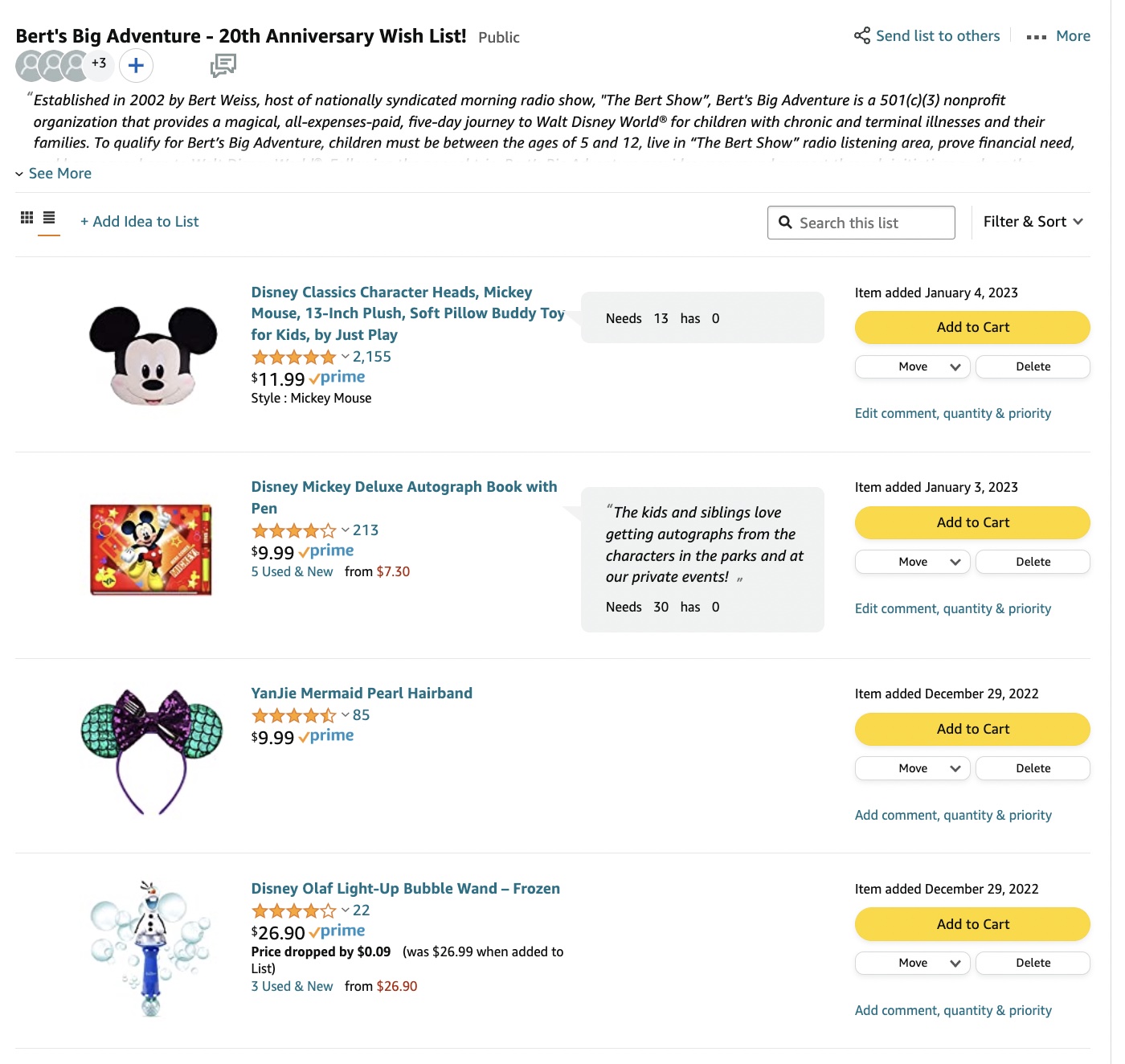 Indecisive? Feel free to send an Amazon Gift card so we can clear those last-minute items or donate through the website! We're just so grateful for your help and truly couldn't create these memories without our community!
Need a receipt?
For privacy reasons, Amazon does not pass your contact information along to us, so if you'd like a receipt, please submit your info using this form: