Each year, surprising deserving families who have been selected to go on Bert's Big Adventure's annual all-expenses-paid, five-day journey to Walt Disney World is the highlight of the holidays and begins the official countdown to our annual trip!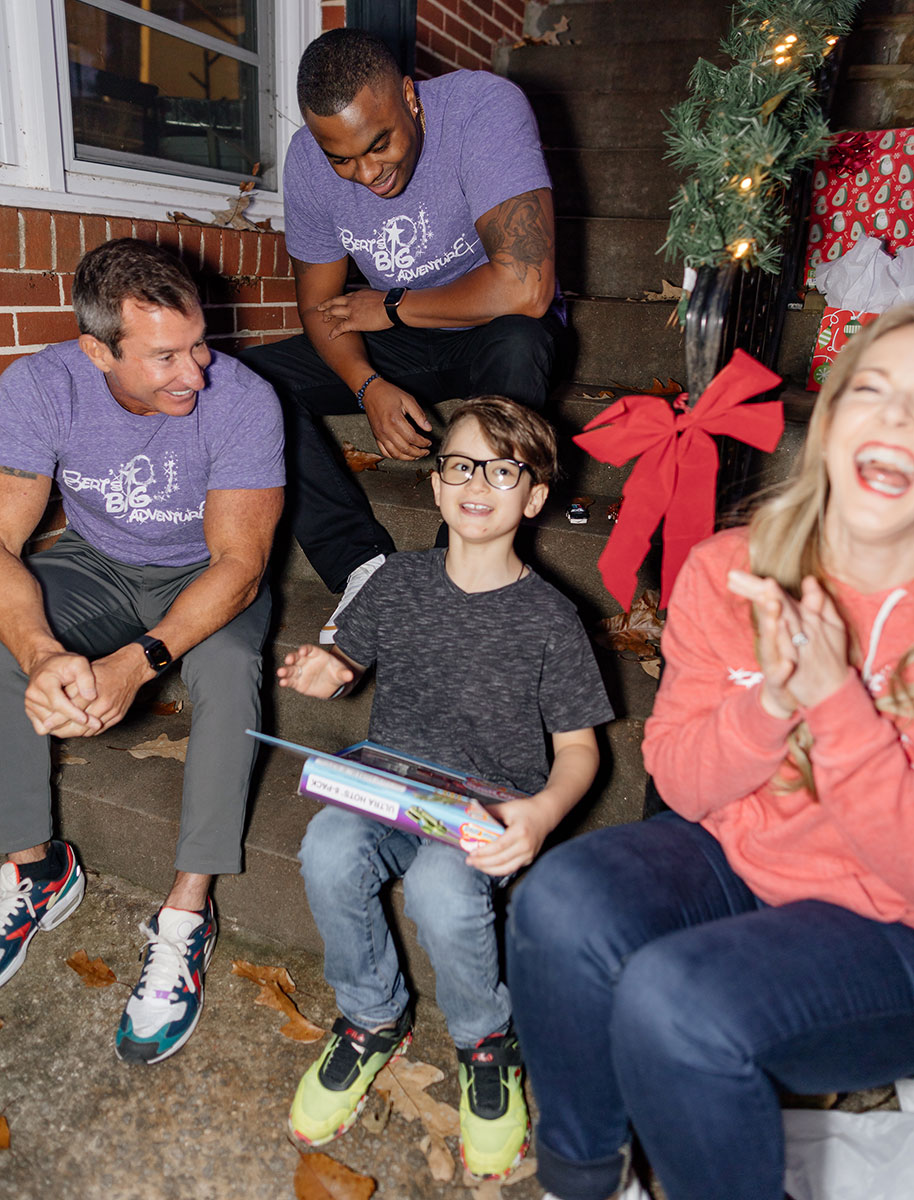 This week, Bert, Kristin, Moe, Tommy, Bert's Big Adventure staff members and a few of our dedicated volunteers boarded the Fur Bus to surprise three of the newest families selected for our 20th trip to Disney! Families were tricked into believing that they had missed a signature while filling out application paperwork and a member of our staff was casually dropping by to grab it while in the area. Sounds simple enough, right?!
What they didn't know was that they were about to be in for the shock of a lifetime!
Instead of one staff member, a party bus arrived carrying an extra-spirited crew! As Tommy brought the tunes, we departed the bus carrying balloons, specially selected presents for each member of the family and some pretty epic news. We hugged as Bert spilled the beans – we didn't need any more signatures; we were off to Disney in 79 days!!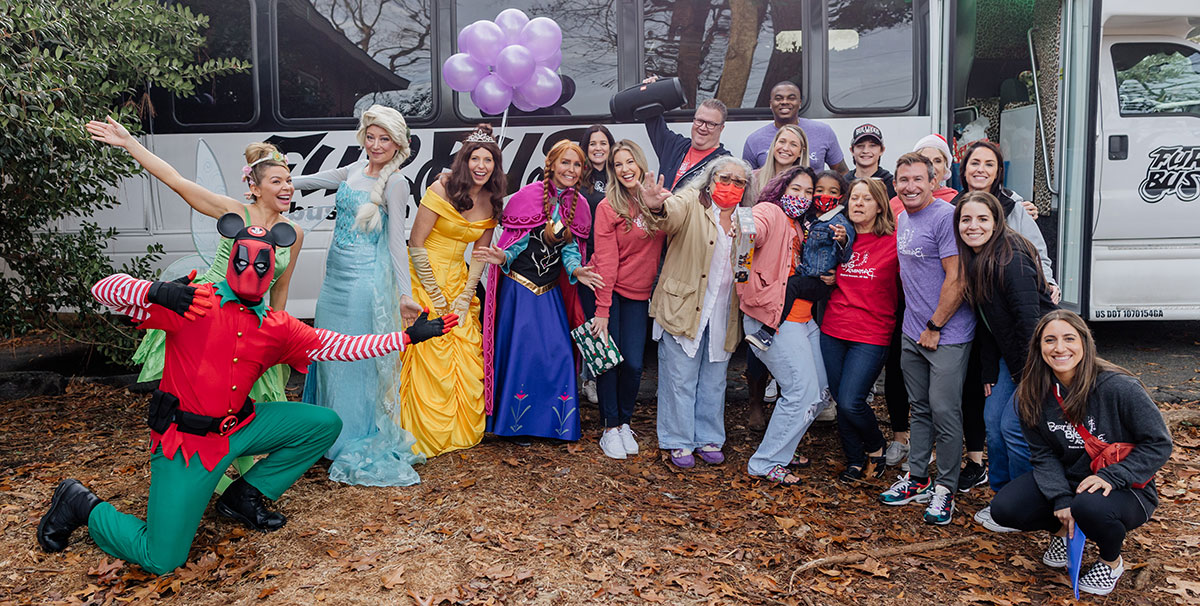 Thank you, Fur Bus, for transporting us safely and in style! Thank you so much to Cindy Banks Powers, who lovingly dedicates time to coordinating our treasured princess and superhero volunteers! They steal the show for our kiddos at every event!
Lastly, thanks to Amanda Coker of DASH Photography and Jason Meek of jm photographics for capturing these incredible memories and Masters of Visual Arts for our fantastic video!!
Get Involved
This year will be our 20th trip to Disney and we are celebrating by going BIG!! If you want to help out Bert's Big Adventure, sign up to be a volunteer, make a donation (truly every amount helps) and/or cheer us on by liking and sharing our photos on social!
Please continue to follow along as we countdown through Facebook, Twitter and Instagram!
Just a quick note – not all the kids going on the trip have been notified yet, so please stay tuned this week as more secrets are revealed!