On Sunday, July 24, more than 300 Bert's Big Adventure family members reunited for the 13th annual Summer Reunion Adventure pool party! For the fifth year in a row, LifeTime Athletic in Sandy Springs graciously donated their beautiful facility.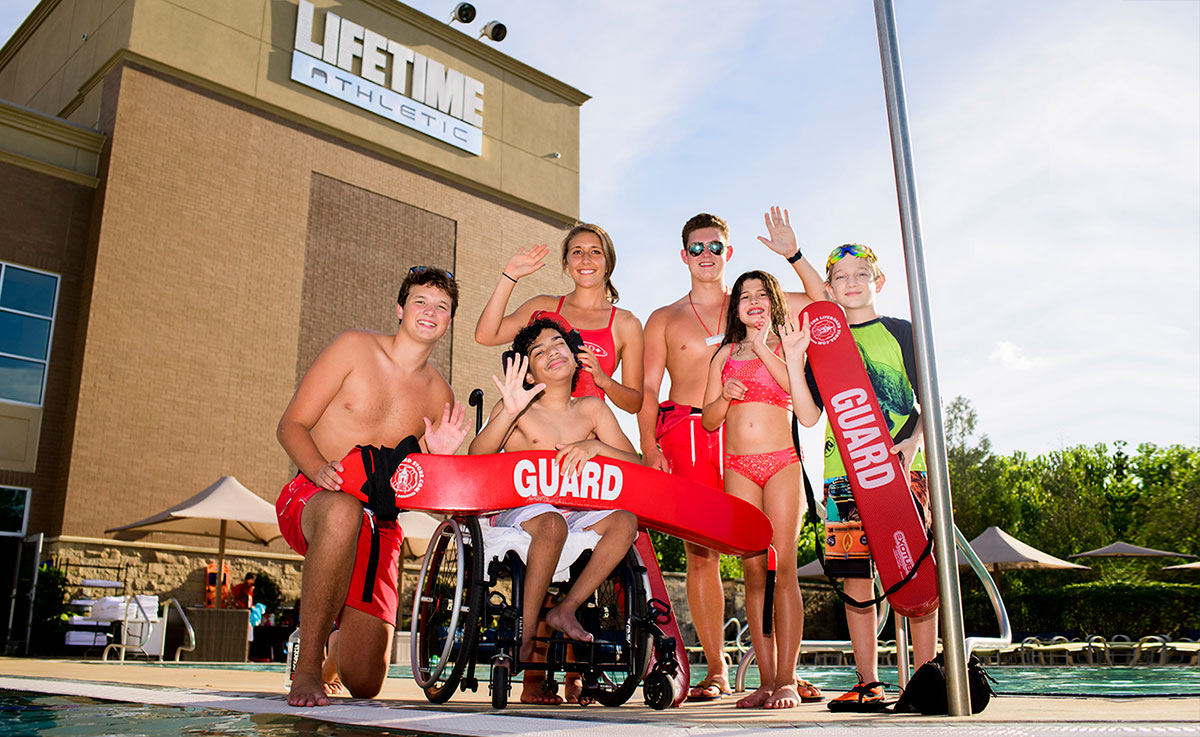 The families, joined by the Bert's Big Adventure staff, the cast of The Bert Show, our amazing volunteers, and some of our loyal sponsors had an epic sunny afternoon poolside! Our dear friends at Gas South generously sponsored our splash bash!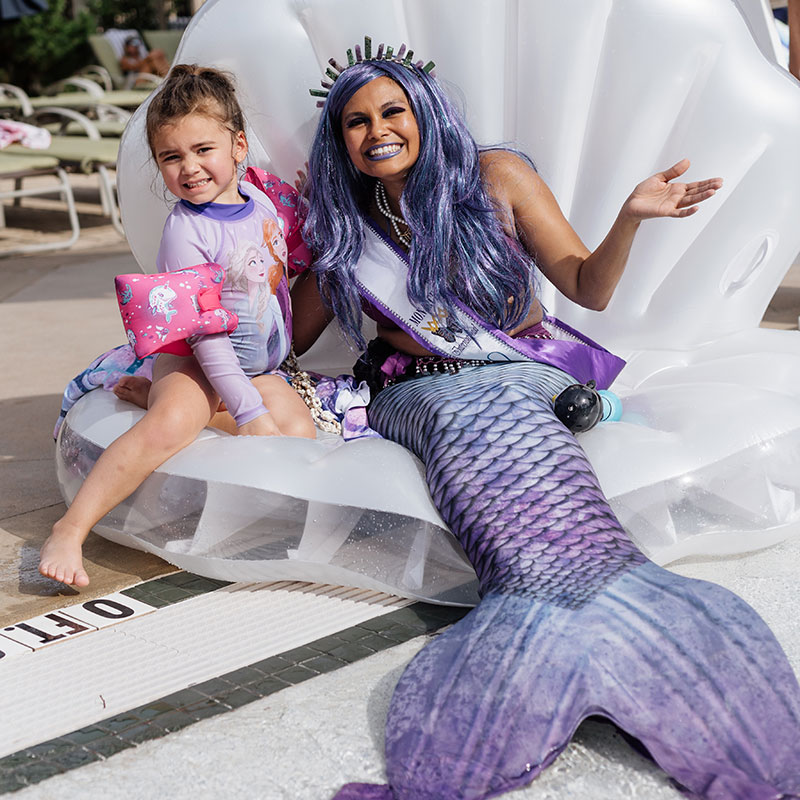 With the help of our friends at LAT, Gas South, and supporters shopping our Amazon Wish List, we provided our kiddos with cool gifts – like super-soft t-shirts from LAT, water guns, and sunscreen – to make the party even more VIP. We even had our very own Mermaid! (Thanks, Endeavor Air!!)
Bert's Big Adventure kicked off the pool party with some delicious food generously donated by Zaxby's.
Our kiddos love chicken fingerz more than anything else, so Zaxby's was a BIG hit! Thank you to Rich Vann and the entire team at Zaxby's for coordinating this for us! (Don't forget you can GO BIG at Zaxby's by upsizing your order through the end of August to support Bert's Big Adventure.)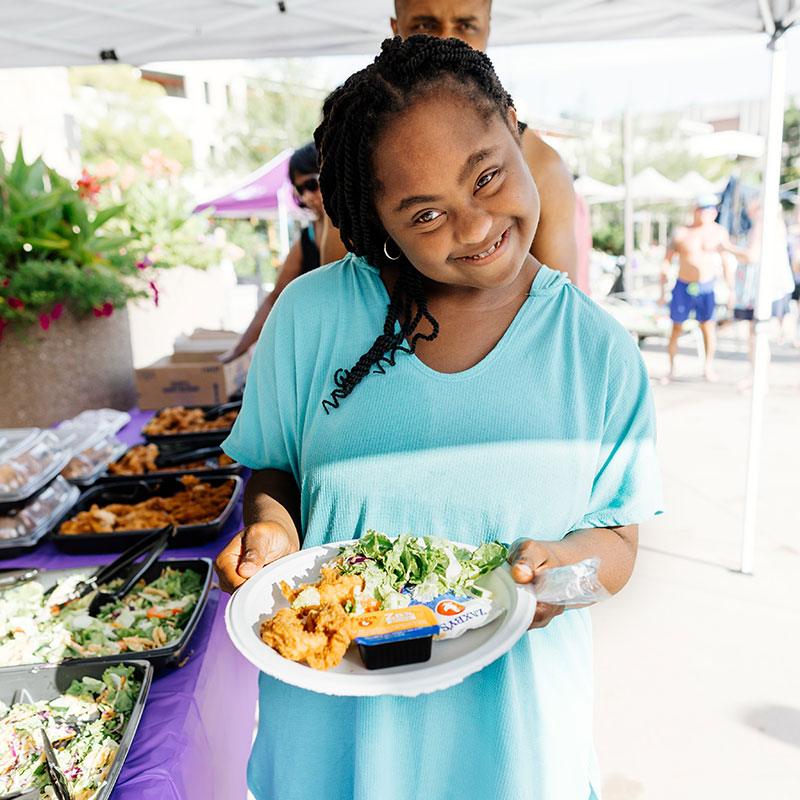 Bert's Big Adventure families also enjoyed an assortment of ultra-refreshing snowcones; Kona Ice brought their shaved ice truck for the kiddos to create custom creations! Let's just say the kids practically drank the syrup and left with purple and blue stained faces! Thank you to Mike Mahar and Kona Ice for providing such a fun dessert option for our families.
Our friends at EcoTech donated all of the water and Gatorade for the event – which was so needed due to the heat! Thank you to Mike and the EcoTech team for keeping us hydrated!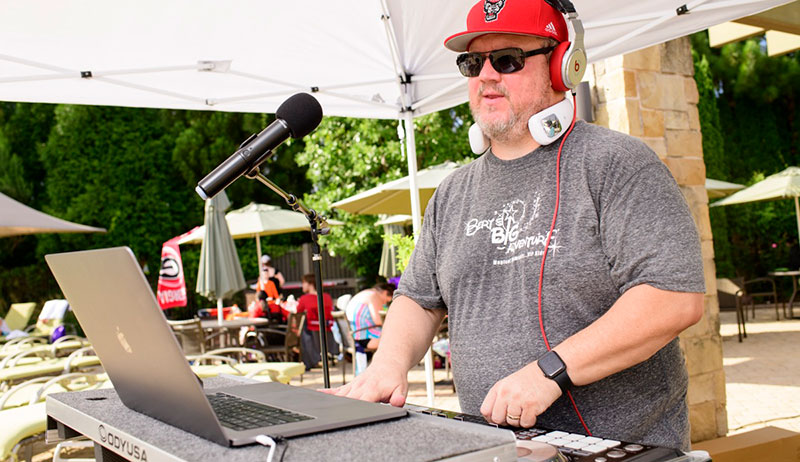 DJ Willie T (aka Tommy from The Bert Show) brought the best jams and took requests from the kiddos to keep the playlist and party lively!
Last but not least, thank you to our wonderful photographers and videographer for capturing all the amazing memories at the reunion! Amanda Coker with Dash photography, Zach Thomas with Monarch Studio, and Seth Ferreira with Salt Run Creative are the magic behind the cameras, and we are so grateful.
Thank you to everyone that made this pool party Family Reunion Adventure such a memorable day!