Bert's Big Adventure's five-day, all-expenses-paid trip to Walt Disney World® for children with chronic and terminal illnesses and their families is lovingly referred to as the initiation into our supportive community. Following the annual trip, we strive to further strengthen our established friendships and continue to build new bonds, by hosting quarterly Family Reunion Adventures – Spring, Summer, Fall and Holiday.
On Sunday, August 1st, nearly 400 Bert's Big Adventure family members safely gathered for a VIP experience at Zoo Atlanta for our annual Summer Family Reunion Adventure fueled by Gas South! Unforgettable evenings like this are invaluable to the 250 families that Bert's Big Adventure serves.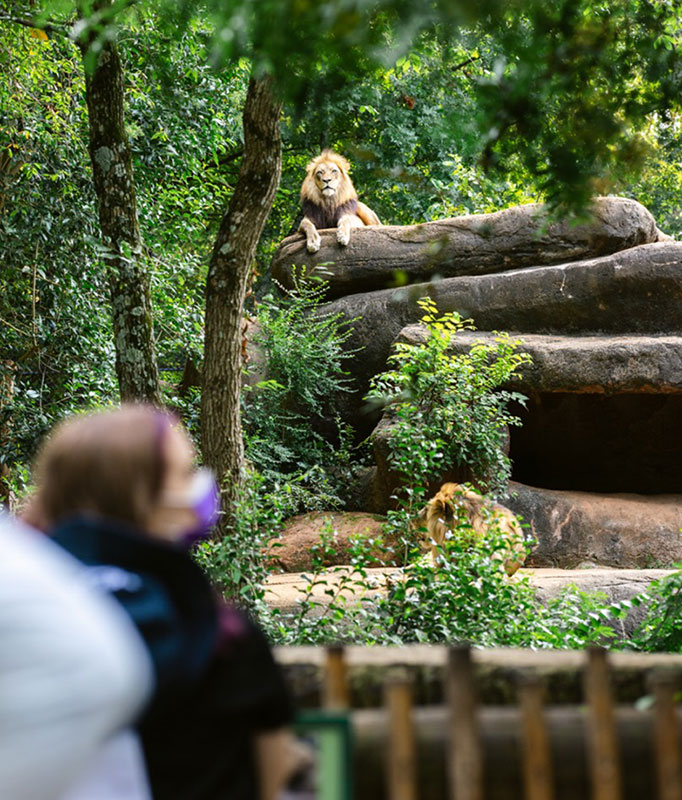 The evening was full of some pretty
impressive animals
and even more excited kiddos! There were five Keeper Talks where Zoo Atlanta's animal experts treated our families to the educational inside scoop on a few of their amazing animals. Our kiddos also could not get enough of the Zoo Train!
We shared delcious individually packaged dinner boxes and of course, no summer night is complete without dessert! Our families enjoyed a variety of popsicles and ice cream! What could be better than eating a sweet treat and hanging out with your new four-legged besties?!
We never let our families leave empty-handed. Plus, you can't leave the zoo without a souvenir! Every family member received an awesome Bert's Big Adventure bucket hat! It was truly the perfect accessory to complete their safari transformations!
A huge thank you to Zoo Atlanta! Thank you for providing such a fun and interactive environment for our families! And, thank you to Angelica Hale for coming to the Family Reunion last night to meet some of our Bert's Big Adventure kiddos! You are the sweetest!
As a reminder, our dear friends at Gas South have committed $35,000 to help fuel our 2021 quarterly Family Reunion Adventures. With this donation, they will have donated more than $250,000(!!!) to our programs over the last five years. We are forever grateful – Thank you, Gas South!