Local author, and friend of The Bert Show and Bert's Big Adventure, Jo Dodd, wrote a wonderful children's book called Tilly Toad's Heavy Load. Tilly Toad is an incredible character who has so much to give the world, if only he believed in himself!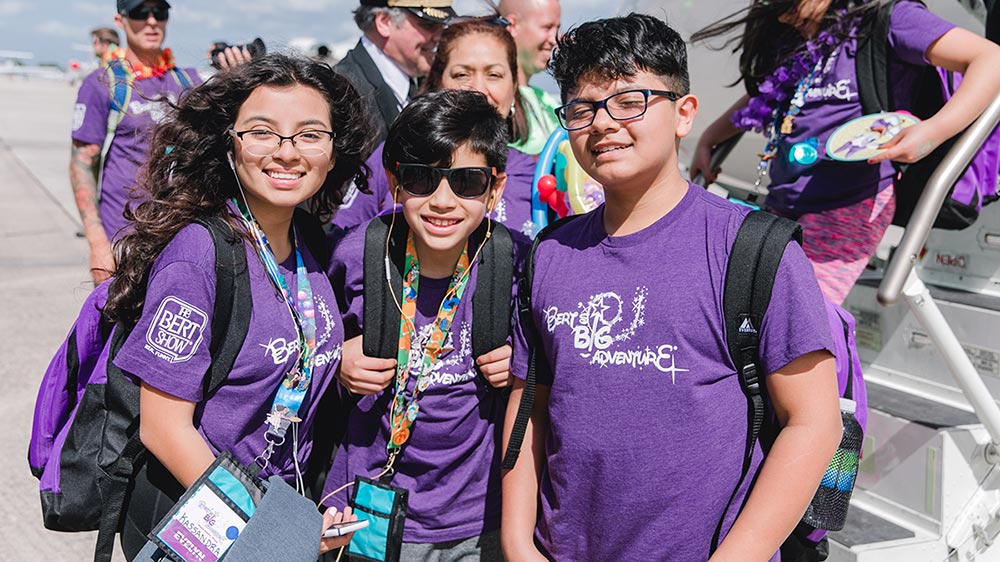 Thanks to Jo's big heart, Tilly Toad will be sponsoring the backpacks provided to our 2022 Bert's Big Adventure kiddos!
Here's how it'll work: Every month between April and December 2021, Tilly Toad is running a giveaway – a Tilly Toad backpack full of markers, pens, crayons and a signed copy of Tilly Toad's Heavy Load! 100% of the proceeds will go towards these super special backpacks!
For every dollar donated, participants will receive one entry to the giveaway. The winner will be automatically selected at 5 p.m. EST on the 22nd of each month.