Guess the sex of Kristin's baby!
Competition makes everything better…even pregnancies! Kristin and Bart have chosen to forgo a gender reveal and instead will be revealing the sex of their baby after James is born. Yup, they already have a name picked out! Whether it's a boy or a girl, the baby's name will be James after Kristin's late dad. Why not turn the surprise into a fun, competitive game for a great cause? It's completely free to cast your vote, and Ingenuity™ will donate $10 to Bert's Big Adventure for every vote received up to $5,000! (One vote per person, please!) 
Plus, each person that guesses the sex correctly will be entered for a chance to win a custom prize pack from Ingenuity™ valued at nearly $500!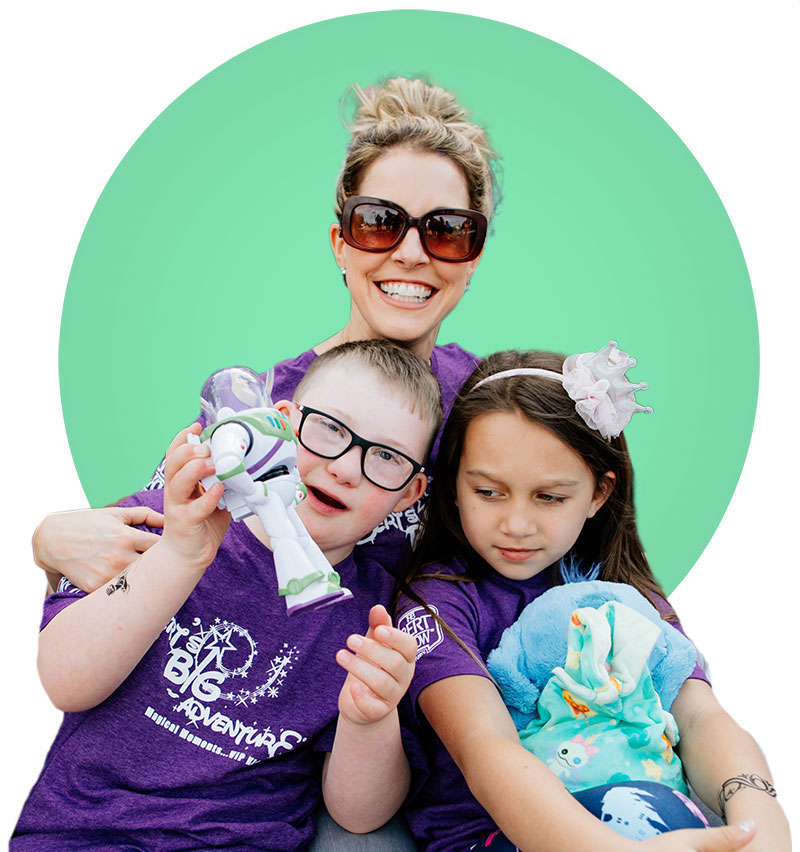 Place your vote by Friday, March 5, at 11:59 p.m.! (One vote per person, please!)
James will dictate the timing of this announcement! The sex will be announced after the baby is born, and a drawing will take place shortly after. The contest winner will be announced on Bert's Big Adventure's Facebook and Instagram accounts and the winner will be contacted through the email address that was used to upon voting.
Prizes
Here's what's included in the custom prize pack from our friends at Ingenuity™ worth nearly $500!
Sheppy™ Lovey Blanket
Nate™ Bean Bag Lovey
Cria™ Musical Toy
Keep Cozy™ 3-in-1 Grow with Me™ Bounce & Rock Seat – Weaver™
AnyWay Sway™ PowerAdapt™ Dual-Direction Portable Swing – Ray™
Cozy Spot™ Reversible Duvet Activity Gym – Loamy™
Baby Base 2-in-1™ Seat – Cashmere
FoldAway Rocking Bassinet™ – Fletcher™
SmartClean™ Trio Elite 3-in-1 High Chair™ – Slate
Ingenuity™ encourages every family, every step of the way and every moment of the day.  From the moment your feet hit the ground in the morning to midnight feedings, they design baby gear and toys that support families at every stage of early parenthood. Their aim is to make the good days better, and tough days a little bit easier to tackle. Because as unique as every family is, the universal experience that connects us all are the ups and downs of the parenting journey.
More than anything, Ingenuity™ believes that if you're doing what works for your family, you're doing perfectly.  And they encourage you to remind yourself of that every day.
Sold at major retailers including Target, Walmart, Buy Buy Baby, & Amazon
Thank You for Voting
This promotion has ended. Thank you for supporting Bert's Big Adventure. Feel free to donate!
Results
Check out what you guys think so far!