Did you hear the wonderful news – Sign Greeters is donating 10% of sales to our Bert's Big Adventure kiddos!
2020 taught us to be incredibly creative in how we celebrated our Bert's Big Adventure kiddos' momentous occasions! We are always striving to make certain that the 250 families that we serve feel championed through our multiple year-round initiatives. Throughout the year, we have brainstormed so many ways to safely send "hugs" and ensure that our primarily homebound families know we are always their biggest fans!
That's why we just have to share our new friends and a wonderful organization that is helping us do just that – Sign Greeters! They truly know how to make our Bert's Big Adventure families feel extra special!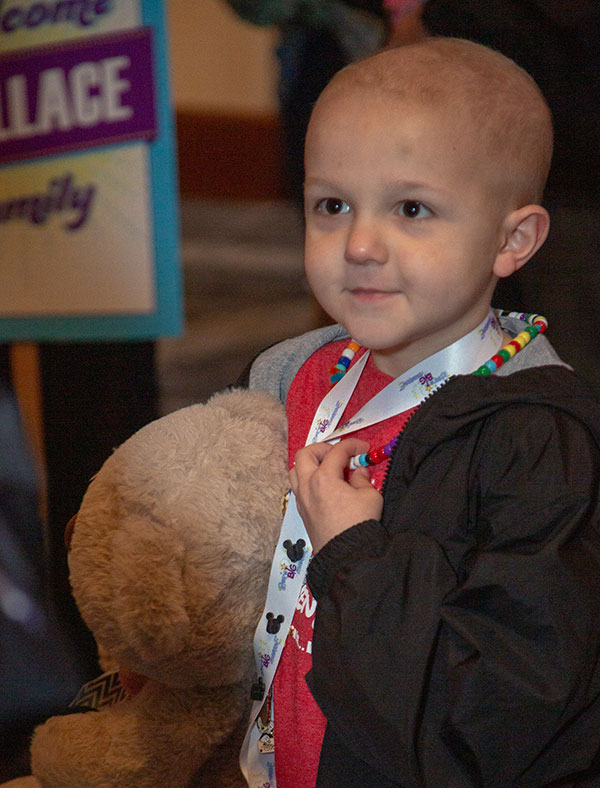 Recently, Bert's Big Adventure 2019 kiddo, Mycah, rang the bell to signify his last round of chemo at Children's Healthcare of Atlanta. Y'all this is huge! Shortly after Mycah's 5th birthday, he was diagnosed with Acute Lymphoblastic Leukemia. In light of the pandemic, we couldn't celebrate Mycah as we normally would, but Sign Greeters went above and beyond to celebrate our warrior. Check out that grin – talk about ear to ear!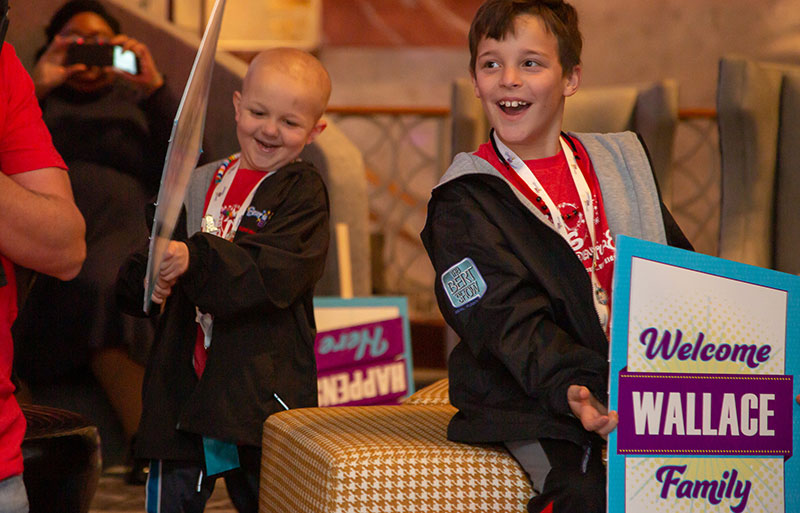 Continuing the magic into 2021, Sign Greeters will donate 10% of sales to our Bert's Big Adventure families when renters select "BBA" in the "How did you hear about us?" box! Whether it's a birthday, graduation, baby shower, bar/bat mitzvah, anniversary or you name it – Sign Greeters has personalized yard signs that are sure to make everyone feel loved!