Thanks to OneDigital! They raised $25,000 for Bert's Big Adventure!
We are so excited to once again join forces with our dear friends at OneDigital Health & Benefits. And this year, you can participate from anywhere because the OneDigital Dash is going virtual! However you choose to participate – walking, running, biking, boxing, yoga, etc. – the point of the race is to get the MOST activity and movement along your route. Whatever movement brings you joy, just do that!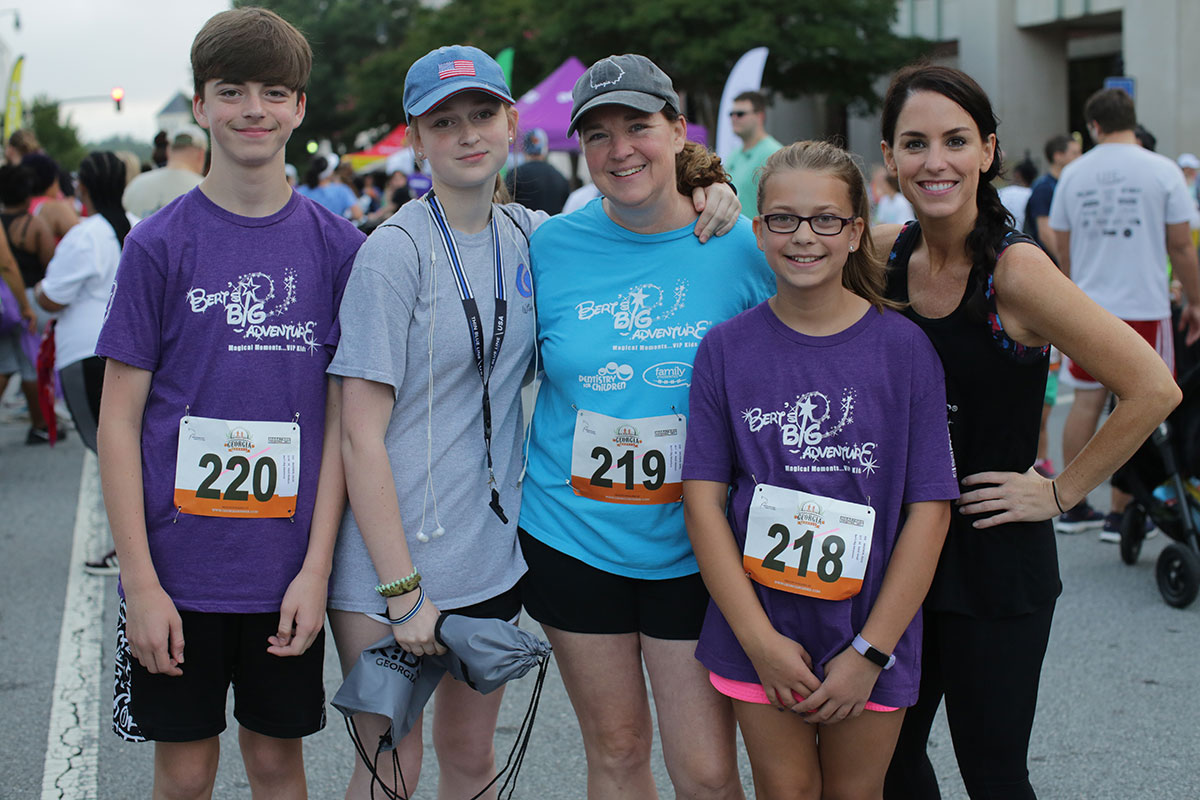 This week-long event will kick off on October 26th and you can choose to run, walk or stroll for as many miles as you can between 10/26 and 11/02. 100% of the proceeds will benefit our incredible Bert's Big Adventure kiddos and their families, along with few other rockstar organizations – Children's Healthcare of Atlanta, Safe Kids Georgia and Hands on Atlanta!
We'd love for you to join in the fun!
Get started by registering at racery.com.
Select the team name 'CORPORATE CRUSADERS'.
As a special gift to you, use the promo code dashforkids to get $5 off of your registration fee.
After signing up for the race, be sure to join our #bertsbigadventure team located under the Teams Tab on the race page.
We look forward to "virtually" moving with you all again!