Let's taco 'bout Moe's Wednesdays (#Moes4BBA) because they are back and better than ever!
Our sweet (and spicy!) friends at Moe's Southwest Grill® have partnered with Bert's Big Adventure for the 8th consecutive year to make Wednesday your favorite day of the week all August long.
That's right – Every Wednesday in August you have a wonderful reason to not share your queso because Moe's Southwest Grill® is donating 10 percent of their sales to Bert's Big Adventure again this year at 70+ participating Atlanta locations! Throughout the seven-year partnership with Bert's Big Adventure, Moe's has donated more than half a million dollars to our amazing kiddos.
Are you a Moe's newbie?
In queso you were curious, here is what you need to know for your first visit: The first-ever Moe's was located right here in Atlanta!
You'll be greeted by an enthusiastic "Welcome to Moe's!®" when you walk in the door (but don't spill your salsa – it's sort of the best. welcome. ever.). Also, the menu options have hilarious names – as an example, the most popular burrito is lovingly called the Homewrecker. Lastly, Moe's Famous Queso is famous for a reason.
Each meal is created-to-order in a way that is as unique as the people Moe's serves. With honestly awesome ingredients like all-natural chicken, grass-fed steak, organic tofu, and handcrafted guacamole, Moe's offers a wide variety of options to meet guests' unique tastes and lifestyle. And no matter the meal, guests can always count on getting free chips and salsa. Quite simply, they rock!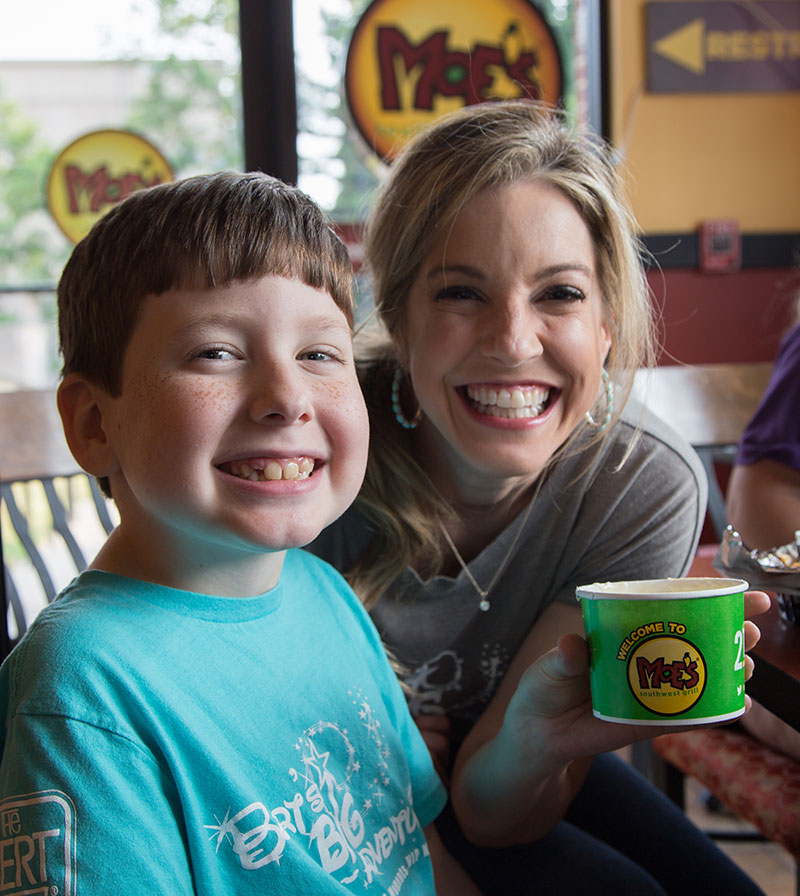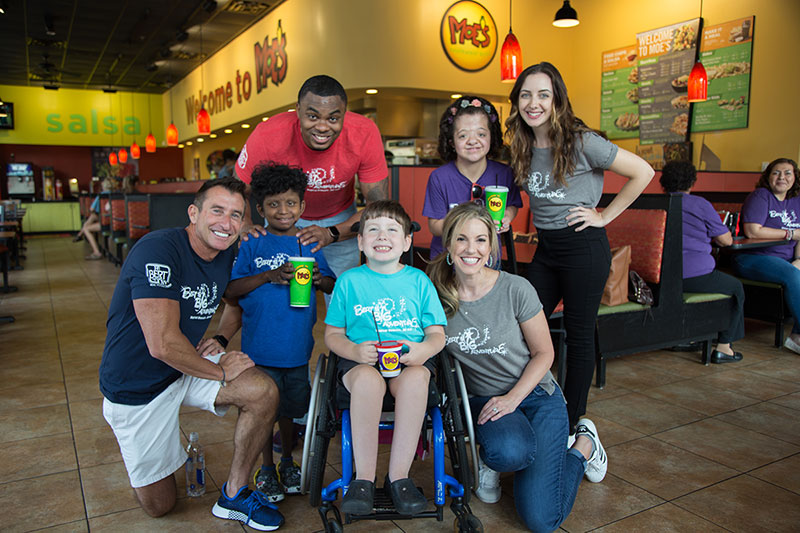 When:
Every Wednesday in August, from open to close. Mark your calendars because that's August 5th, 12th, 19th and 26th!
*Hours of operation vary per location.
Where:
At 70+ Moe's Southwest Grill® locations across the metro-Atlanta area.
Find a location near you.
Why:
Queso + Wednesdays in August = We classify that as a win for our kiddos and a win for your belly.
Not comfortable dining in just yet?
You've got options! Enjoy Moe's for carryout, curbside, and delivery through the Moe's App or order.moes.com! Or dine-in (where available).