Lace-up your sneakers and join Bert's Big Adventure at the 11th Annual Digital Dash 5K!
The race kicks off on Saturday, August 24th and benefits Bert's Big Adventure and Children's Healthcare of Atlanta.
The event, presented by OneDigital Health and Benefits, takes place at 7:30 a.m. on beautiful Marietta Square. Not a runner? Not a problem! Each year, entrants range from competitive racers hoping to qualify for the Peachtree Road Race to "Couch to 5K" first-timer runners! It doesn't matter how long it takes you to cross the finish line when we are all in it together!
At the finish line, participants will be treated to high fives and energizing music. Plus, you'll enjoy all the good karma of knowing that you spent a beautiful summer morning dashing for two great causes! What could be better than that?! Our sincerest thanks to OneDigital! We are so grateful that we were warmly welcomed to join this amazing event in 2016.
Big thanks to all those who have already registered to participate with us, but we'd love to have even more runners join us on race day!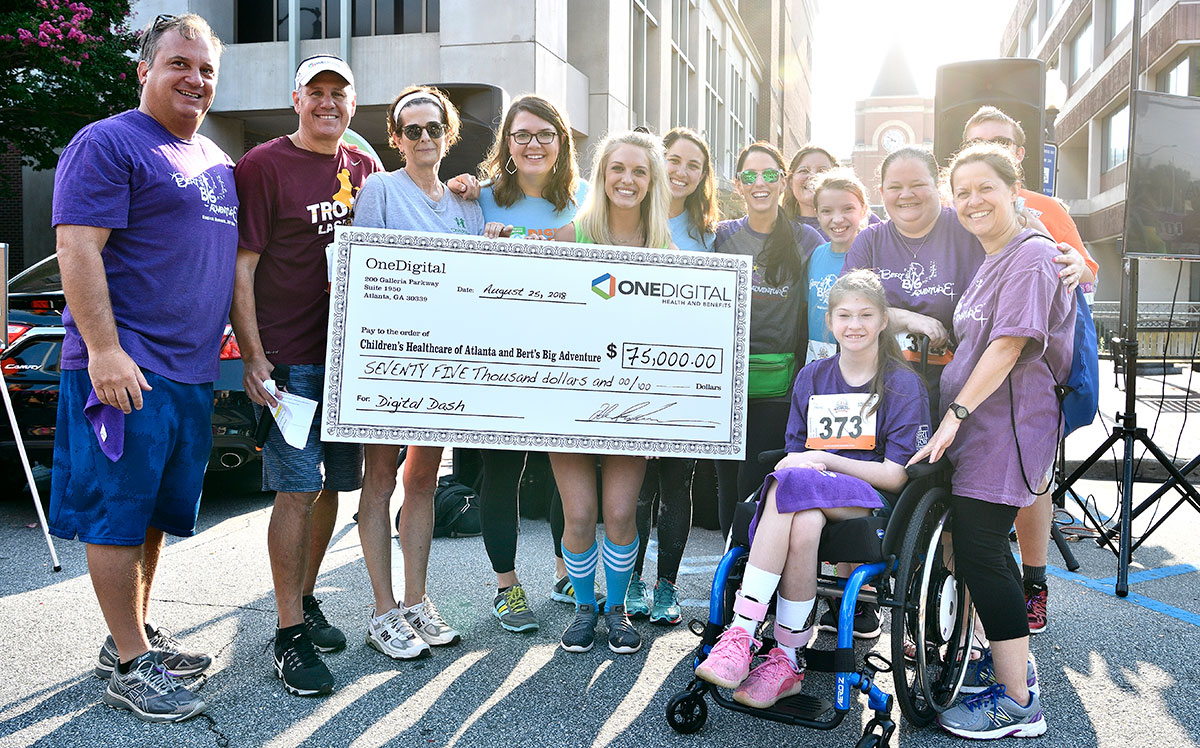 As a special bonus to our community, use the promo code: Dash4Disney19 to secure $5 off the registration fee.
Already have plans on race day? We'd love to have you register as a ghost runner and participate from afar!
We can't wait to see each of you on August 24th!