On Sunday, May 19th nearly 450 Bert's Big Adventure family members gathered together for a DINO-MITE evening at Fernbank Museum at the first Reunion Adventure of 2019! Each year our Spring Reunion is extra special because it's the first reunion that our newest group of families attend after their magical 5-day journey to Disney. It's so special to witness kiddos from so many different years meeting for the first time in person and bonding together! It's a true family affair!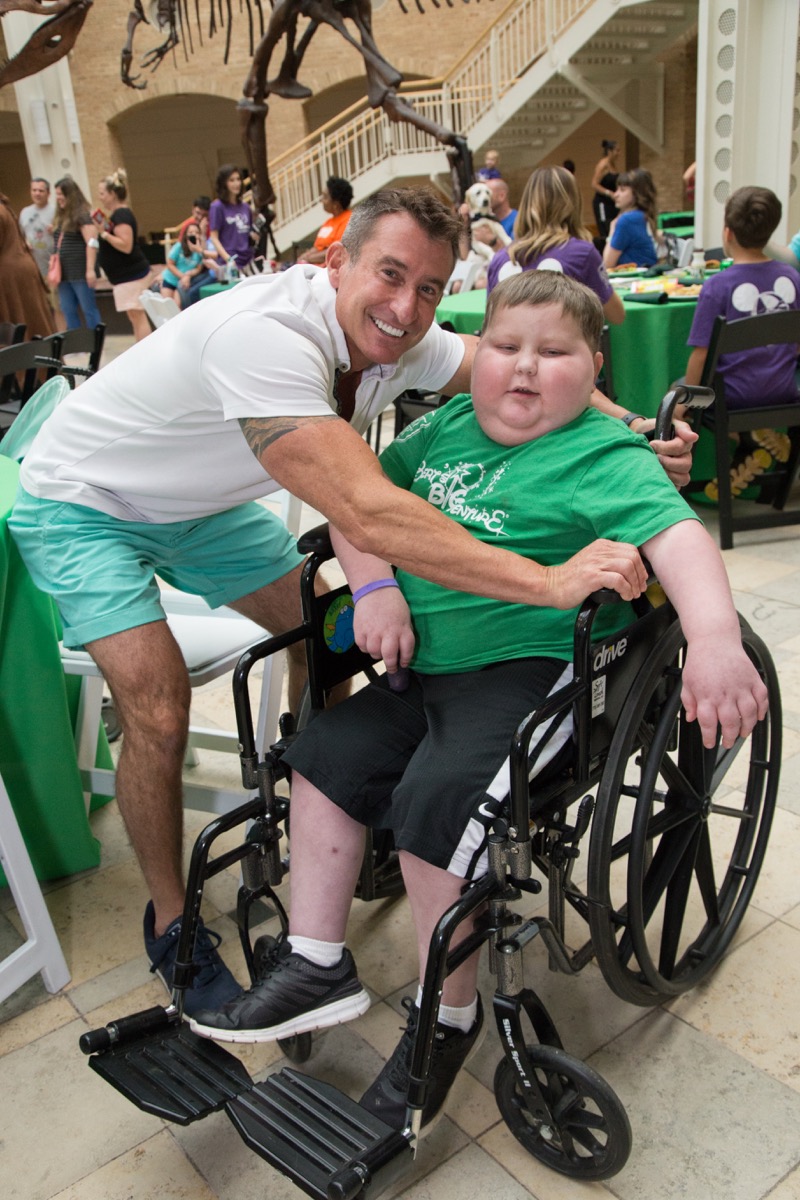 This magical evening was made possible by the generous sponsorship of our dear friends at Gas South! They always treat our sweet kiddos like VIPs and pull out all of the stops to make sure that every member of the family has a memorable experience. Our families even got to take home an awesome engraved photo frame to commemorate the awesome evening!
Thanks to our friends at Proof of the Pudding, we had a true A+ dining experience! The Coca-Cola Smoked Brisket and Roasted Truffle Fingerling Potatoes knocked our socks off! And who could forget the milk and cookie shooters?! We are so lucky to have experienced such culinary creations.
A big thank you to our host, Fernbank Museum! We had the museum all to ourselves and our kiddos LOVED exploring each interactive exhibit more than the last! Truly, they only stopped excitedly racing from room to room to boogie down on the dance floor to jams from our awesome DJ, Jobe Gruber.
To cap off the night, our families enjoyed Oceans: Our Blue Planet on the big screen of the giant IMAX theater, complete with individual boxes of movie theater candy. Nothing like a good flick and a sweet treat as the icing on the cake of a fabulous evening!
Thank you so much to the Gas South for being such a generous sponsor to us again and again. We are so lucky that you love our kiddos as much as we do. We had the perfect spring reunion!
As always, thanks to our awesome photographers Sarah Esther Photography and Cassandra Young Photography for coming out to photograph the event and documenting all of the fun! And of course, we love our video teams at Troika Studio and MOVA.