Participating Shops Will Again Donate 100% of Sales on Friday, July 20th to Bert's Big Adventure!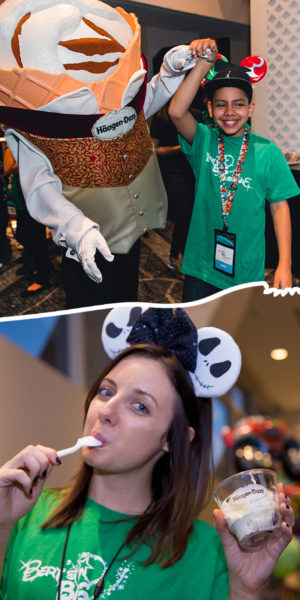 A scoop of Häagen-Dazs super-premium ice cream on a warm summer day is an indulgence difficult to top unless that indulgence provides guests with an opportunity to support their local communities!
On July 20th, participating Häagen-Dazs® shops in the Atlanta region, and in Charleston, S.C., are once again donating 100% of sales to Bert's Big Adventure!
Help Häagen-Dazs shops and Bert's Big Adventure send children with chronic and terminal illnesses and their families on an all-expenses-paid, 5-day journey to Walt Disney World® by visiting any of the following participating Häagen-Dazs shops on Friday, July 20:
North Point Mall
South Market Street in Charleston, SC