JERSEY MIKE'S "DAY OF GIVING" SETS NEW RECORD FOR BERT'S BIG ADVENTURE BY RAISING $165,557
On Wednesday, March 28, 2018, 42 Atlanta-area, Macon and Columbus, GA, Jersey Mike's Subs locations capped off a month-long "Month of Giving" campaign to benefit Bert's Big Adventure with a community fundraising event: Jersey Mike's "Day of Giving." One hundred percent of the day's sales went directly to Bert's Big Adventure!
This year's "Day of Giving" set a new record for Bert's Big Adventure by raising $165,557. This donation will not only aid in funding the organization's annual trip but also provide support for their year-round initiatives such as Reunion Adventures and Fairy Godparent volunteer program.
"It's really touching how our listening family took time out of their busy routines to help out Bert's Big   Adventure," says Bert's Big Adventure founder and host of The Bert Show, Bert Weiss. "I am absolutely in shock. It's very rare that I'm speechless; this is amazing. Our supporters showed up all over Atlanta, Macon, and Columbus yesterday and helped raise money. Thank you to the local Jersey Mike's franchisees, their dedicated staffs and everyone involved."
The Jersey Mike's "Month of Giving" national campaign was modeled after the partnership started with Bert's Big Adventure. Last year's Month of Giving campaign raised more than $5.5 million for local charities nationwide.
Thank you to everyone that went to their local Jersey Mike's to support Bert's Big Adventure! And of course, a HUGE thank you to Jersey Mike's Subs for everything they do to support Bert's Big Adventure and the families we serve!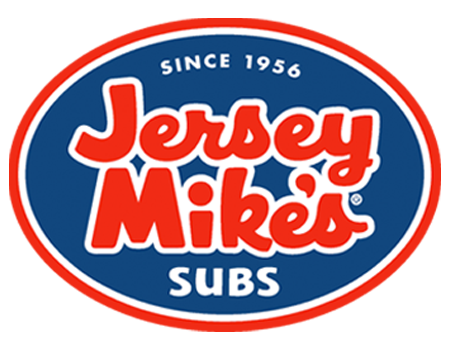 Jersey Mike's, a fast-casual sub sandwich franchise with more than 1,500 locations open and under development nationwide, believes that making a sub sandwich and making a difference can be one and the same. Jersey Mike's offers A Sub Above®, serving authentic fresh sliced subs on freshly baked bread – the same recipe it started with in 1956 – and is passionate about giving back to its local communities. For more information, please visit www.jerseymikes.com or follow us on Facebook (www.facebook.com/jerseymikes) and Twitter (www.twitter.com/jerseymikes).