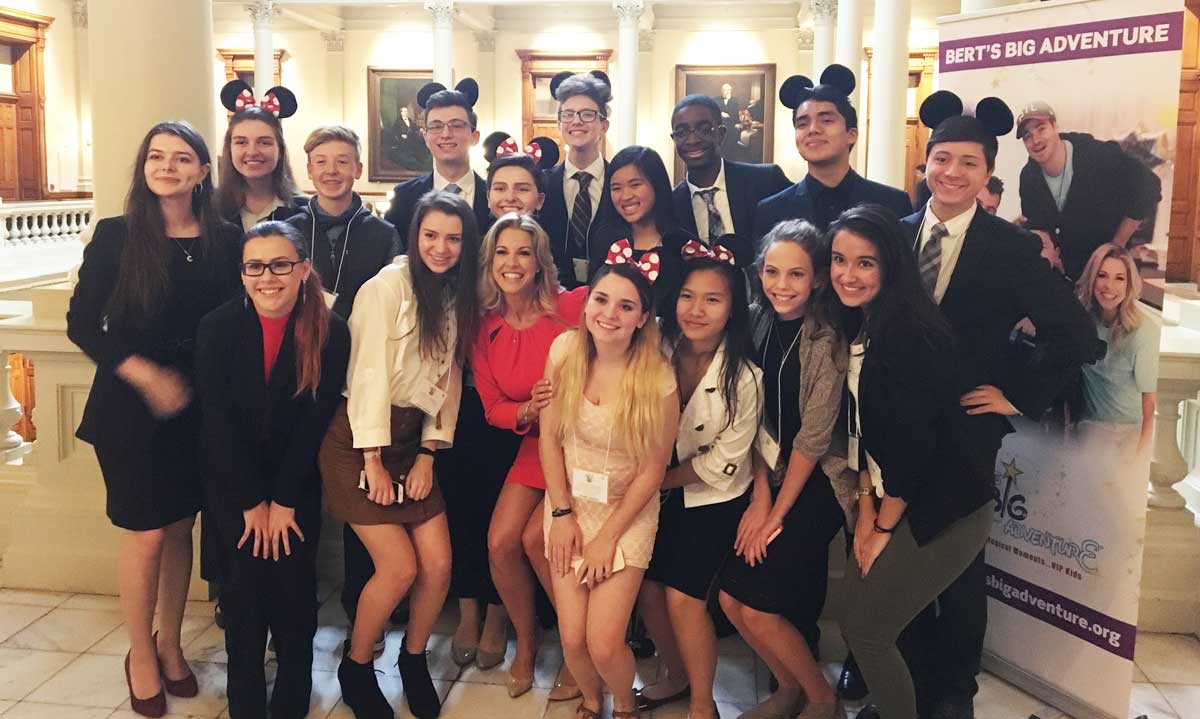 Bert's Big Adventure is grateful to have the support of the Georgia Association of Student Councils and its member schools for the 2017-2018 school year. The GASC has chosen Bert's Big Adventure to be the beneficiary of monies raised as part of the students' state service project.
The student's of the GASC have a mission to Start Small and Dream Big that we know will produce Magical Moments for our Bert's Big Adventure families as we ready to take our annual all-expenses-paid five-day journey to Walt Disney World beginning Thursday, February 22, 2018.
On Monday, November 6, 2017, Bert's Big Adventure had the privilege to be a part of the GASC Leadership Summit held at the Georgia State Capitol for 450 student council members. The Bert Show's Kristin Klingshirn had the honor to be one the guest speakers. Kristin was inspired by the dedication, determination, and enthusiasm these students had for their project to support Bert's Big Adventure. We all were amazed how organized and civically engaged all the students were.
Good luck to all the GASC students as they embark on this mission of service to the community.
Thank you to all the students, parents, teachers, staff and administrators who are supporting the Bert's Big Adventure mission.