On Wednesday, August 3rd two very special Bert's Big Adventure kiddos got to enjoy a night with the Atlanta Braves!
Nick Hight, BBA 2016, got to attend batting practice and hang out with the players! Chase d'Arnaud even stopped by to sign Nick's bat and chat for a bit!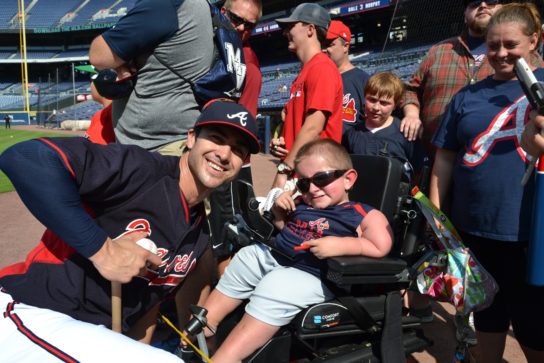 BBA 2013 kid Emory Warren got to help out with tearing down and number on the countdown clock!