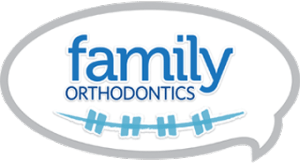 Dentistry for Children and Family Orthodontics is one of Bert's Big Adventure's incredible Star Steward Sponsors. They're a big part of the Bert's Big Adventure family and have been supporting Bert's Big Adventure for the past three years (they're even sponsoring and hosting the Bert's Big Adventure Fall Reunion at the Georgia Aquarium!).
In 2014 they donated more than $94,000 to Bert's Big Adventure, and are on pace for more than that in 2015!
Family Orthodontics ALSO realizes how loyal Bert Show listeners are to Bert's Big Adventure, so they want to give something back to our listeners.
Family Orthodontics is giving $1,250 off any set of braces to all Bert Show listeners, kids AND adults. This is a huge discount when you consider how expensive braces are!
It's simple: just call 866-GET-BRACES and tell them 'BERT' sent you and you get $1,250 off your braces. Every location.
Their offices are totally kid friendly; they have 27 locations in Atlanta and three in Charleston.