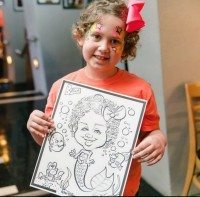 Did you know that our Bert's Big Adventure 2015 kid, Isabella, (she has Lymphoblastic Leukemia) actually has her OWN nonprofit – Bella's Crafty Kids  – where she takes arts and crafts to sick kids in the hospital?
After several hospitalizations due to a depleted immune system from chemotherapy treatments, Bella realized how boring it can be sitting in a hospital bed all day. The children's hospital where Bella is treated does their best to help beat boredom by providing gaming systems and televisions in every room, but some days that just isn't enough.
With a deep love for arts and crafts, Bella came up with the brilliant idea of giving kids something to pass the time – baskets filled with art supplies. Bella's kind heart and generosity is how Bella's Crafty Kids was born.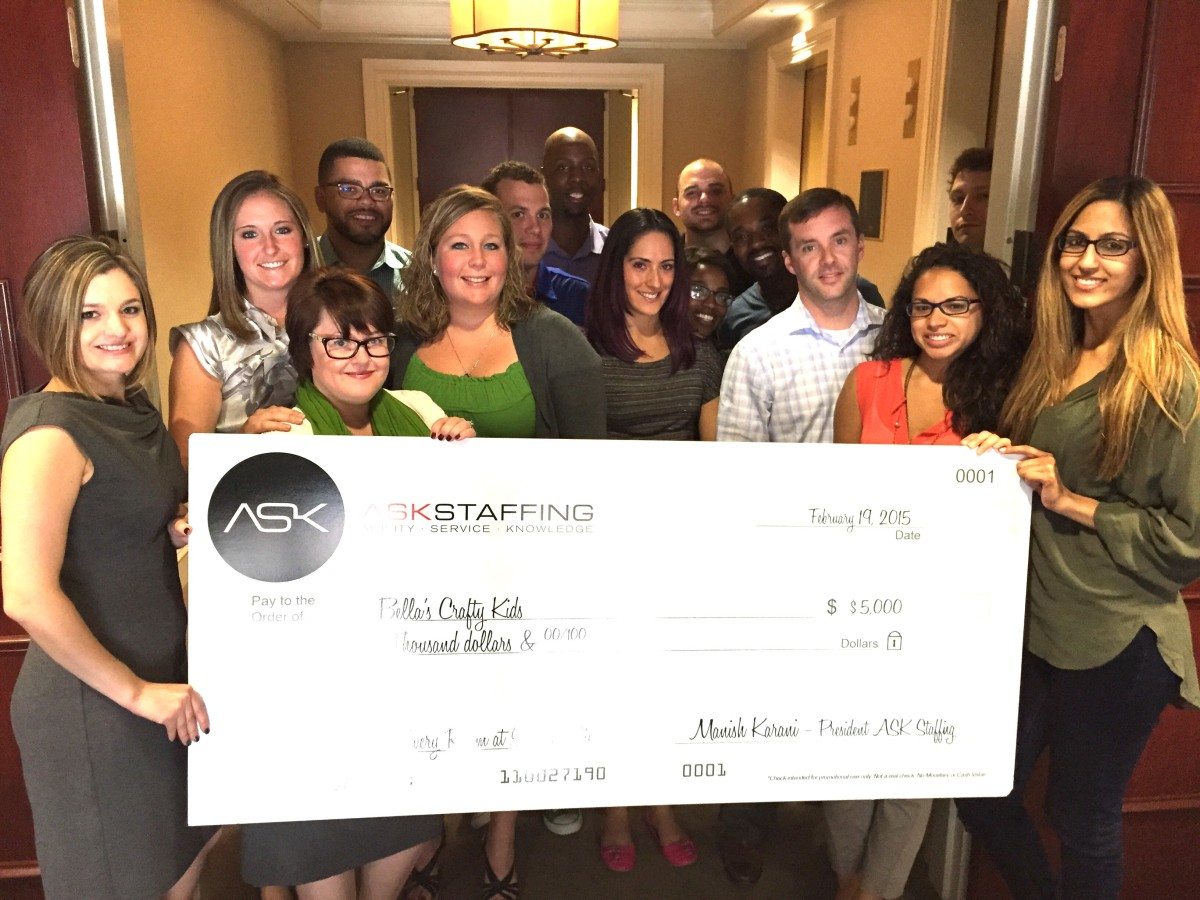 When president of Ask Staffing, Manish Karani, heard about Isabella and her charity, he called Bert's Big Adventure right away and asked how we could do something really special. Manish's daughter also has a love of crafts and Bella's kindness towards others just really pulled at his heart.
When asked about this year's donation, Pallavi Shah (Manish Karani's wife) explained, "We've always had a soft spot for kids and wanted to make a big splash for Bert's Big Adventure this year, so we decided that when we moved to a new house, we would sell all our old furnishings in an estate sale and donate all of the proceeds to this cause.  This allowed us to make a very solid donation to Bert's Big Adventure and also to contribute to a nonprofit started by one of the Bert's Big Adventure kids, Isabella."
Pallavi adds that, "When we heard about the good work that Bella was doing, we were inspired to help her spread the fun, so we donated an additional $5,000 to Bella's Crafty Kids, which is enough for her to make gift baskets to put in every single room at Children's Healthcare of Atlanta at Scottish Rite."
So, Manish and the super kind folks at ASK Staffing cut Bella's Crafty Kids a check for $5,000 to help her bring cheer to other kids' lives! We surprised Bella with the check from Ask Staffing at the send-off – check it out!