Meet Bert's Big Adventure 2015 kids – and adoptive sisters – 8-year-old Hailey S. and 7-year-old Taylor S. from Fountain Inn, SC!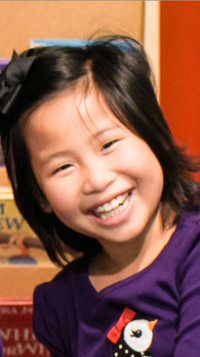 Hailey has Acute Lymphoblastic Leukemia, but is looking forward to meeting Elsa from Frozen (her favorite Disney character) and Belle, seeing Cinderella's Castle, and having fun with her family! She loves listening to Selena Gomez, R5, and "Party In The USA" by Miley Cyrus. When she's not watching Sophia The First or Frozen, you can find her swimming, doing gymnastics, or eating chicken tenders!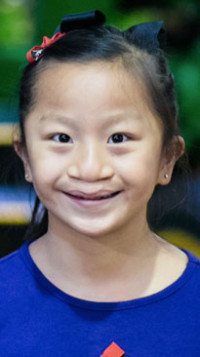 Taylor is Hailey's sister (they have a third adopted sister, ), and she has Bi Lateral Cleft Lip and Palate, Imperferate Anus with Colostomy, and Learning Disabilities. Like her sister, Taylor loves Elsa, Selena Gomez and R5, but also loves Minnie Mouse, the color Blue, Chinese food and wants to be a gymnast when she grows up!
She's most looking forward to riding rides and seeing the ocean and the beach for the first time on her first family vacation!
Don't forget to follow the trip next week using the hashtag #BBA2015 on Twitter, Facebook and Instagram!