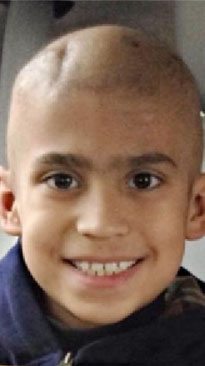 Meet Daniel V.! At 9 years old, Daniel has a brain tumor, but that doesn't stop him from being your awesome, typical boy: he loves Mexican Food, the superhero Thor, and in typical boy fashion – football and baseball.
And on that note, his favorite colors are purple and yellow (in honor of LSU football, of course), and when he grows up he wants to be – wait for it – can you guess? – a football or baseball player!
Don't forget to follow the trip next week using the hashtag #BBA2015 on Twitter, Facebook and Instagram!