They did it again! The Atlanta Hawks went above and beyond to provide a fun experience for Bert's Big Adventure 2017 kiddo Noah Young, a 12-year-old boy with Down syndrome. Noah and his siblings love to dance, so on Tuesday, March 21st the Atlanta Hawks invited them to practice with the cheerleading team! Noah, Chad, Riley and Paxton all spent an afternoon learning new moves from the Atlanta Hawks cheerleaders.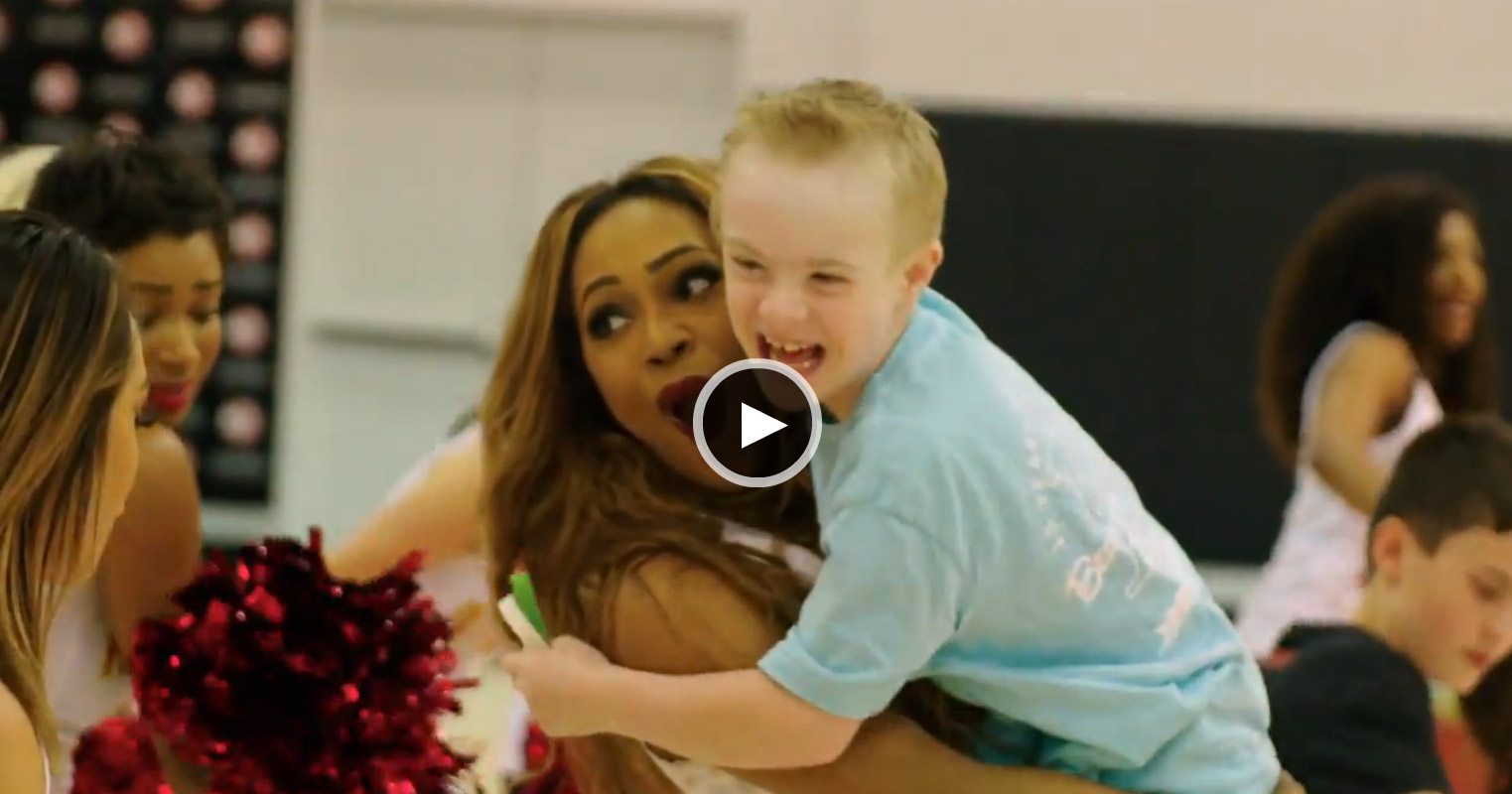 But the fun didn't stop there. On Sunday, March 24th the family was invited back to Philips Arena for the game! Their VIP evening included sitting court-side for the player shoot around and a special meet and greet with Harry the Hawk. During the game, Noah and his siblings even got to show off their new dance moves on the dance cam!
Noah was chosen to be one of 13 children who took part in this year's annual trip to Walt Disney World® as a part of Bert's Big Adventure. Bert's Big Adventure is a nonprofit organization that provides a magical, all-expenses-paid, five-day journey to Walt Disney World® for children with chronic and terminal illnesses and their families.