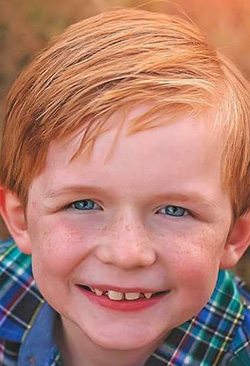 We're less than a month away from the 2016 Bert's Big Adventure trip (we know, right?! Can't believe it's already here!), so it's time for us to introduce you to the 2016 Bert's Big Adventure kids and families! Read on to meet each kid, and check out pictures from the Bert's Big Adventure Orientation at the Children's Museum, here!
We also want to say that we could NOT take this trip without you. It seriously is the entire Bert Show family and community that give to help us take these deserving kids and their families to Walt Disney World every year. If you can spare ANY amount – $5, $10, $20, $50 or more – it ALL adds up to help us make Magical Moments for these kiddos. You guys are putting the smiles on their faces!
Up today: meet Seth B.! Seth has Primitive Neuroectaldermal Tumor (Brain Cancer) and loves Chinese food, Big Max from "Big Hero 6," skateboarding, Minecraft, and this trip isn't only Seth's first family plane ride….it's his first family trip!
Don't know what Bert's Big Adventure is?
Established in 2002, Bert's Big Adventure is a 501(c)(3) nonprofit organization that provides a magical, all-expenses-paid, five-day journey to Walt Disney World® for children with chronic and terminal illnesses and their families. To qualify for Bert's Big Adventure, children must be between the ages of 5 and 12, live in "The Bert Show" radio listening area, prove financial need and have never been to Walt Disney World®.
Following the annual trip, Bert's Big Adventure provides year-round support through initiatives such as the Reunion Adventures, the Fairy Godparent volunteer program and additional charitable services. The trip and programs create a community of families that establish lasting friendships with others facing similar challenges.
For more information on Bert's Big Adventure, hit up bertsbigadventure.org. You can also learn more about volunteering or donate!