Airline Donates Flight to Send Children with Chronic and Terminal Illnesses and Their Families on Trip of a Lifetime to Walt Disney World®
Bert's Big Adventure is pleased to announce its new partnership with Endeavor Air. This month, the nonprofit will be embarking on their 16th annual trip to Walt Disney World® and begins with limo rides to the Renaissance Concourse Atlanta Airport Hotel. There, Bert's Big Adventure hosts an early morning live broadcast of "The Bert Show" and a big send-off party for the families. Following the broadcast, the children and their families will enjoy a private, chartered flight from Atlanta to Orlando that is kindly being donated by Endeavor Air, a wholly-owned subsidiary of Delta Air Lines. The Endeavor crew will welcome each family individually as they board the private flight as well as donate in-flight meals to add to the VIP experience.
"Our employees are humbled by the opportunity to continue this amazing adventure for some very deserving children," said Joe Miller, Chief Operating Officer, Endeavor Air. "We look forward to making this a memorable moment for the Bert's families as they spend time with our employees, crews, and volunteers before their flights to Orlando, as well as upon their return home in Atlanta."
THANK YOU, ENDEAVOR AIR!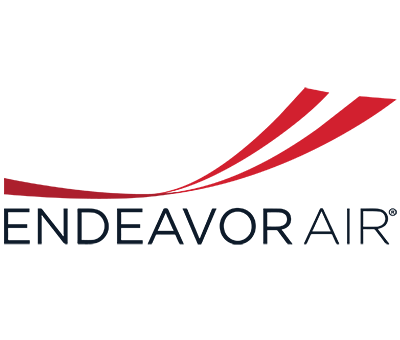 Endeavor Air, a wholly-owned subsidiary of Delta Air Lines, is the world's largest operator of CRJ-900 aircraft. Flying exclusively as Delta Connection, Endeavor operates 138 regional jets on nearly 800 daily flights to more than 130 cities in the United States, Canada, and the Caribbean. Headquartered in Minneapolis, Minn., Endeavor has hub operations in Atlanta, Detroit, Minneapolis, and New York City. Learn more about Endeavor by visiting www.EndeavorAir.com, Facebook.com/9EAir, and Twitter.com/EndeavorAir.