We're less than a month away from the 2016 Bert's Big Adventure trip (we know, right?! Can't believe it's already here!), so it's time for us to introduce you to the 2016 Bert's Big Adventure kids and families! Read on to meet each kid, and check out pictures from theBert's Big Adventure Orientation at the Children's Museum, here!
We also want to say that we could NOT take this trip without you. It seriously is the entire Bert Show family and community that give to help us take these deserving kids and their families to Walt Disney World every year. If you can spare ANY amount – $5, $10, $20, $50 or more – it ALL adds up to help us make Magical Moments for these kiddos. You guys are putting the smiles on their faces!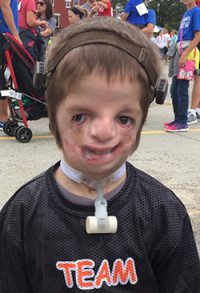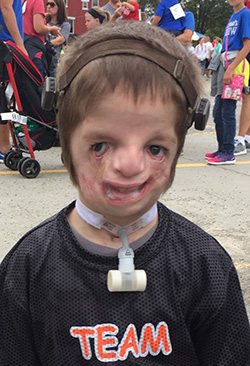 Hunter is from Rising Sun, Indiana, and has a really unique situation going on: while he has Cranial facial anomalies and hip dysplasia, he also has a condition so rare that it doesn't have an actual diagnosis. He loves Mickey Mouse (so much that his favorite song is the Mickey Mouse Song!), eating ice cream, the movie "Cars," and wants to be a firefighter when he grows up!