Bert's Big Adventure community, you made 2022 the Year of Zax Sauce, and we are back and asking you to make 2023 even saucier!
That's right – We've teamed up with our delicious friends at Zaxby's again this year, and we are GOING BIG for Bert's Big Adventure!
Throughout 2023, every time you purchase any one of their delicious Famous Mealz and upsize it by asking to "Go Big," Zaxby's will make a donation to Bert's Big Adventure families.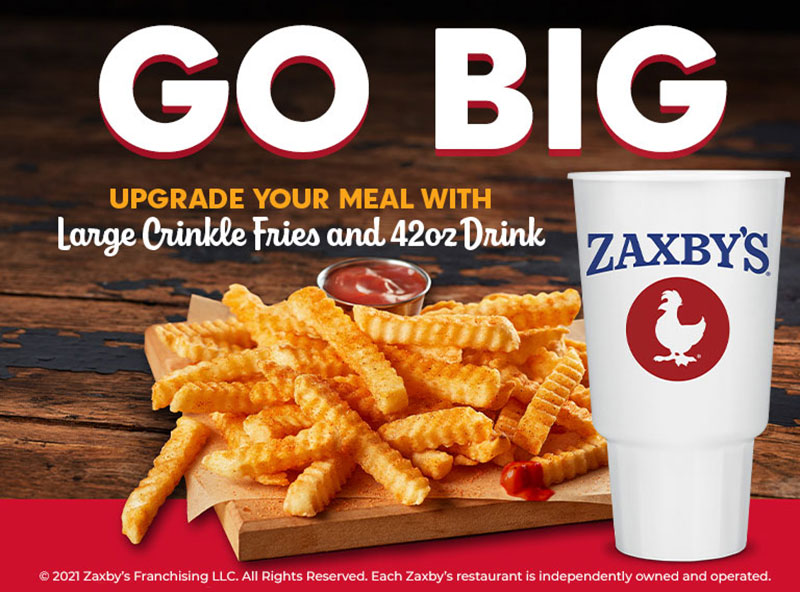 Just think more crinkle fries = more Zax Sauce  = more magical moments for our precious kiddos like Rue! Plus no dirty dishes or kitchen clean-up? Yes, please!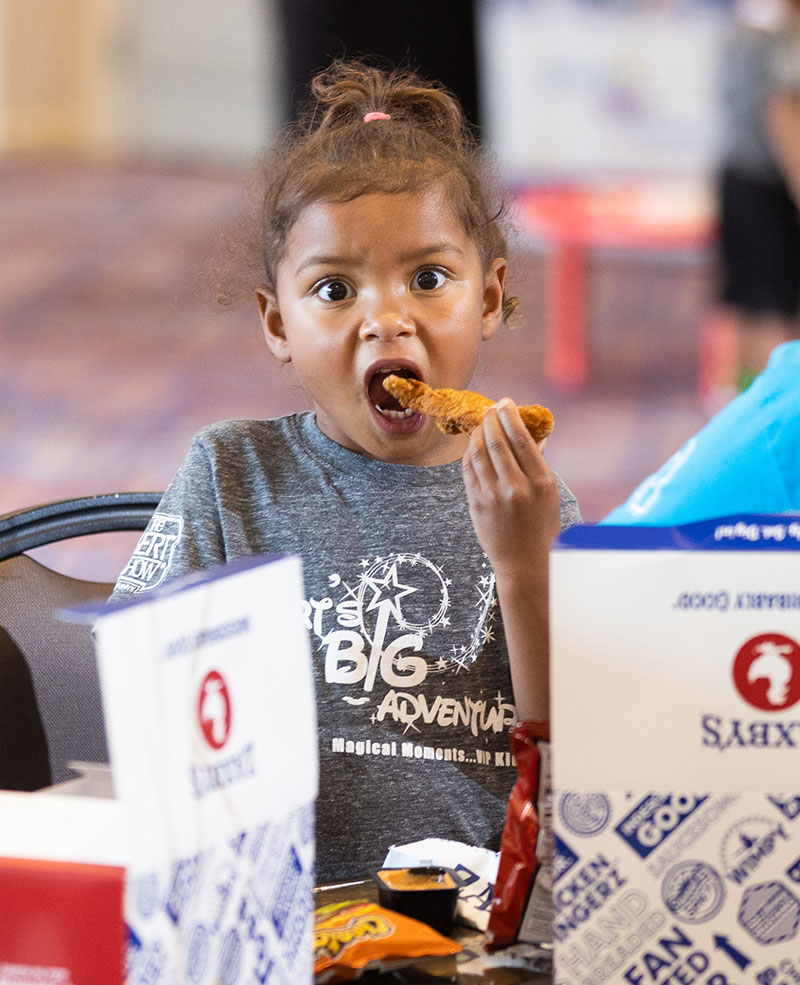 Zaxby's believes in promoting "Zax of Kindness." Their mission is founded upon enriching lives, one person at a time. We encourage you to join them in spreading Zax of Kindness and sharing indescribably good food with family and friends. From tailgating to take-out after a long day at work, Zaxby's has got you covered!
So, grab one of the many amazing Mealz at Zaxby's and ask them to "Go Big" for Bert's Big Adventure!