Eight-year-old Annabelle and twelve-year-old Ava are the sweetest sisters and Bert's Big Adventure 2023 children.
Having one special needs child and managing the many doctor visits and hospital stays can be the challenge of a lifetime for any family. For Brittney and Jason, parents of Annabelle and Ava, their challenges are doubled, BUT so are their joys.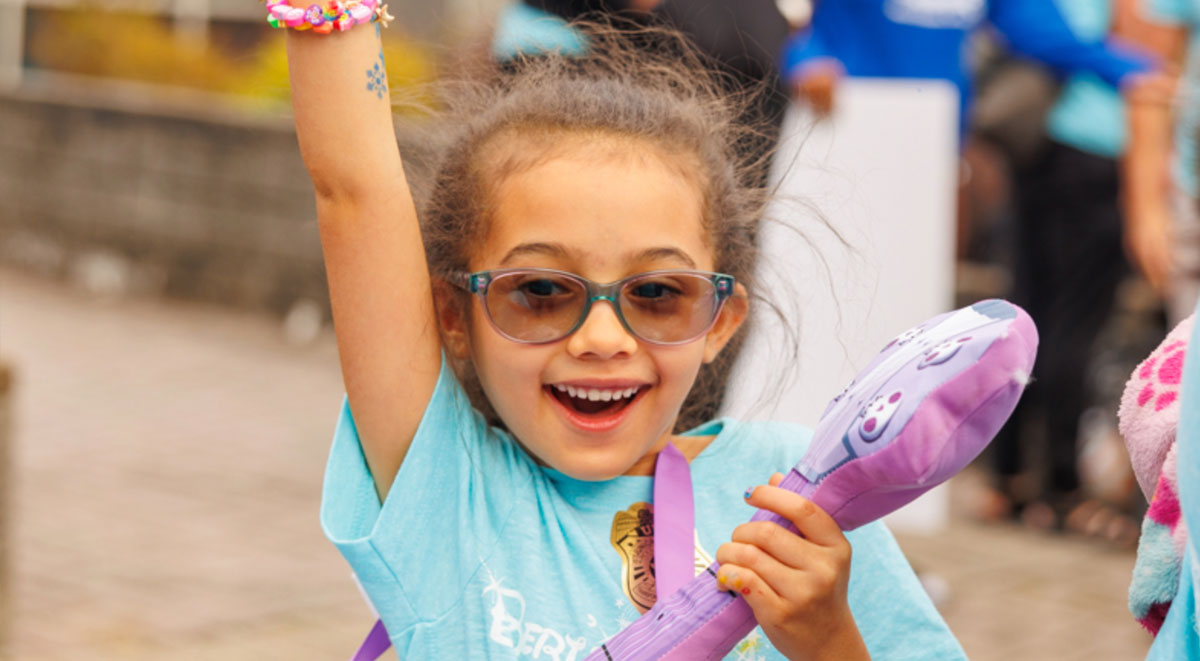 When Brittney was pregnant with Annabelle, she measured small throughout, and doctors feared her unborn child wouldn't make it. At birth, Annabelle weighed only 5 lbs 10 ounces. Again, Brittney and Jason were told she may not make it. However, Annabelle persisted.At only four weeks old, Annabelle got her first feeding tube, and at only eight weeks old, she had an apnea spell where she quit breathing. All of this led to Annabelle's diagnosis of Russell-Silver Syndrome. Most of her first year of life was spent at the hospital. In fact, she has spent more time in the hospital in her eight short years than anywhere else.
Sweet Annabelle is so rare that biopsies of her liver are currently being studied at Duke University. Despite it all, Annabelle is talkative, joyful, and full of life.
Ava was born 100% blind. Despite attempts, the best eye doctors have said that no surgery can restore any of her sight. Ava had her first bone fracture at just two years old. After many years of doctors and hospital visits, she was diagnosed with Osteoporosis Pseudoglioma Syndrome when she was seven.
She has rods in both legs as a preventative measure to support her femur bones. Additionally, she has infusions every 3-4 months. She cannot build up bone strength, but the hope is to prevent declines in her health. Despite everything, her family describes Ava as the happiest kid in the world.
When we met this precious family, getting around the house was a struggle for both children. Annabelle is connected to a Kangaroo Joey Enteral Feeding Pump 20 hours a day, and Ava has been legally blind since birth and is wheelchair-bound. The family's home had many places where the floor was uneven, and the girls frequently got stuck. Also, Brittney had to lift Ava to carry her down the narrow hallways and in and out of the family's non-ADA-accessible tub, and as Ava aged, it became more of a struggle for very petite Brittney.
When Ali Awad, founder and Managing Attorney of CEO Lawyer, heard the girls' story, he was taken by their tenacity, love for life, and joyful spirits despite many challenges.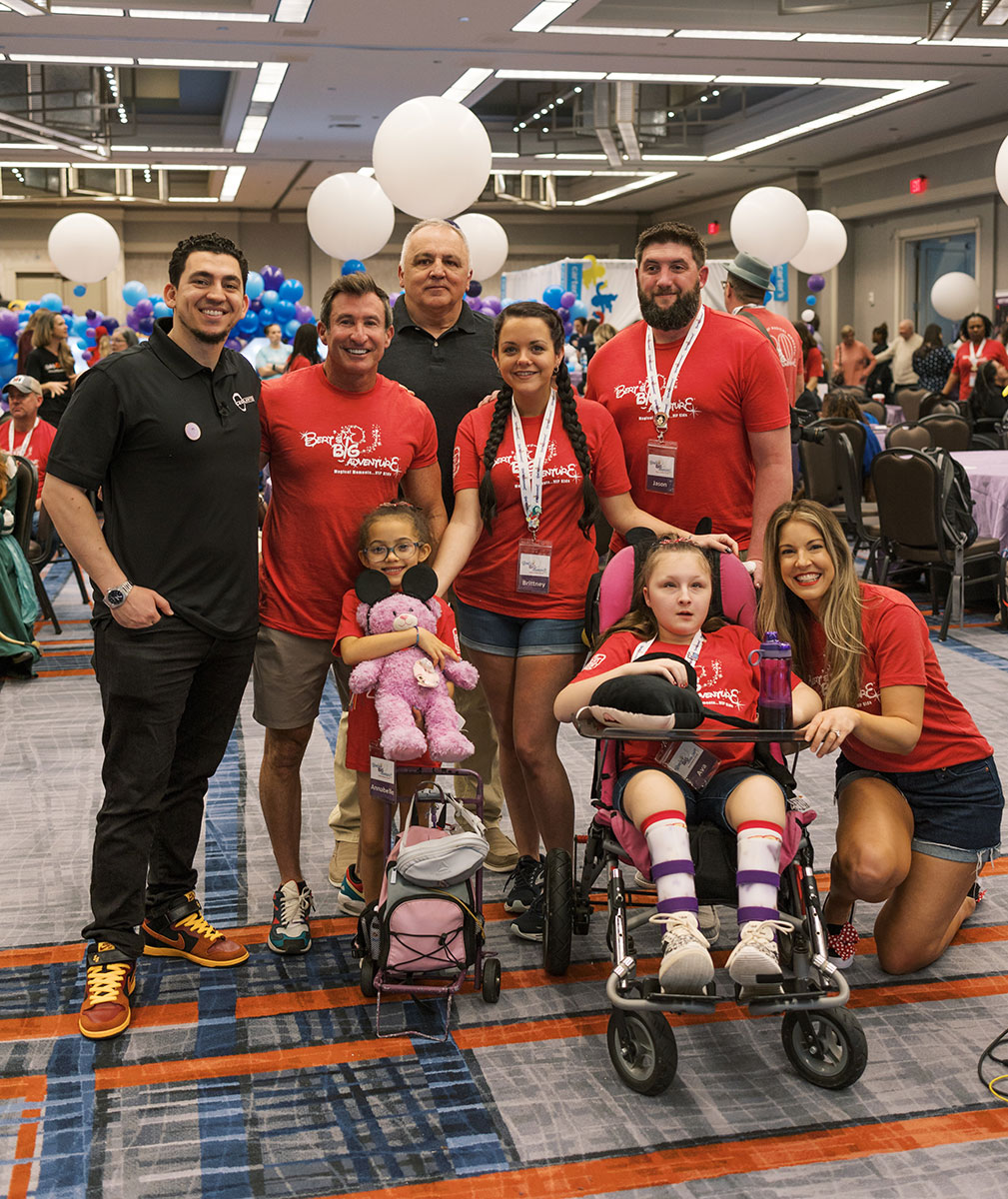 He knew he wanted to do something to positively impact their lives and make their homes safer for them to rest between hospital stays. Going into our 2023 Send-Off Celebration, we knew of Mr. Awad's intention to donate $10,000 toward home renovations. Upon meeting the girls in person, he surprised us all by doubling his donation to $20,000!! It was incredible!
But that's not all! Ron Swansey of Peach State Painting and Construction also heard the girls' story and wanted to join in helping to make their dreams a reality. He offered to donate his years of talent and experience in home renovations to make the $20,000 stretch so that every penny could have the maximum impact.
"To know that for the first time ever, we have a home that provides the girls with comfort and ease to be as independent and unlimited as possible is beyond words!!!"
– Brittney and Jason