Throughout January 2022, we are asking the Bert's Big Adventure community to go big at Zaxby's! Every single time you upsize your meal from January 1st through January 30th – aka "Go Big" by requesting a large drink and large crinkle fries – our friends at Zaxby's will make a donation to Bert's Big Adventure families.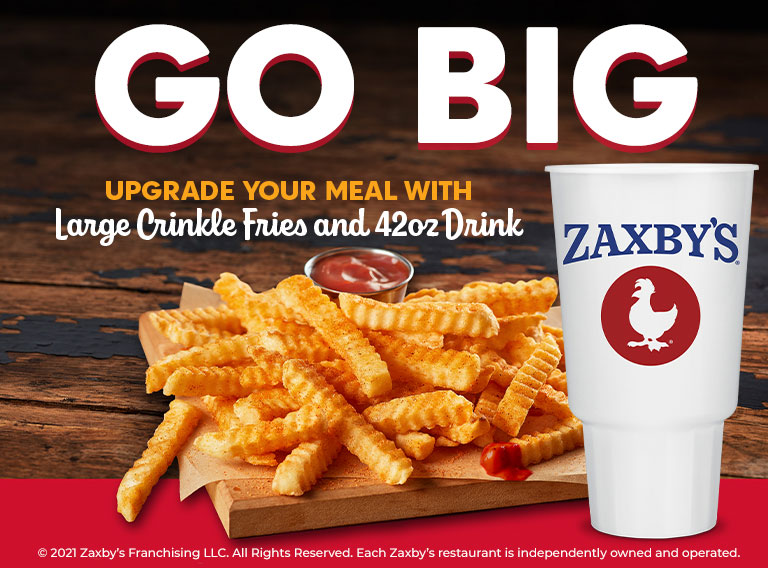 Our delicious friends at Zaxby's believe in promoting "Zax of Kindness." Their mission is founded upon the idea of doing good to help others and enriching lives, one person at a time. Let's join them in spreading Zax of Kindness by sharing and spreading kindness, generosity and smiles.
Let's be honest – January can be dreary and dull and cold. Let's spice it up and stay warm by grabbing one of the many amazing Mealz at Zaxby's and asking them to "Go Big" for Bert's Big Adventure!