In queso you were wondering –
Moe's Wednesdays (#Moes4BBA) are back! For the 7th year in a row, every Wednesday in June you have a wonderful reason to enjoy your burrito without the side of guilt because Moe's Southwest Grill® is donating 10 percent of their net sales to Bert's Big Adventure again this year!
There are 72 participating Atlanta locations, with the goal set of raising more than last year's $85,000. Throughout the six-year partnership with Bert's Big Adventure, Moe's has donated more than half a million dollars to our sweet families.
Are you a Moe's newbie?
Here is what you need to know for your first visit. The first ever Moe's was located right here in Atlanta! You'll be greeted by an enthusiastic "Welcome to Moe's!®" when you walk in the door (don't be jolted – it's sort of the best.welcome.ever.). Also, the menu options have hilarious names – the most popular burrito is lovingly called the Homewrecker. Lastly, Moe's Famous Queso is famous for a reason.
Each meal is created-to-order in a way that is as unique as the people Moe's serves. With honestly awesome ingredients like all-natural chicken, grass-fed steak, organic tofu, and handcrafted guacamole, Moe's offers a wide variety of options to meet guests' unique tastes and lifestyle. And no matter the meal, guests can always count on getting free chips and salsa.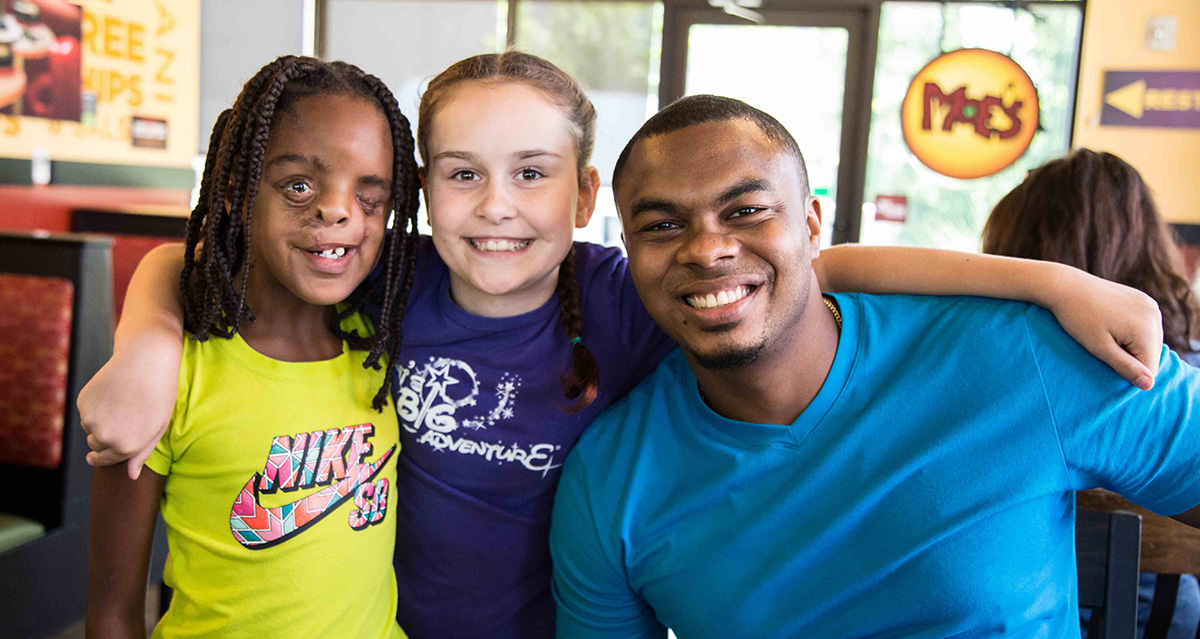 When:
Every Wednesday in June, from open to close. That's June 5th, 12th, 19th, and 26th!
Hours of operation vary per location.
Where:
More than 72 Moe's Southwest Grill® locations across the metro-Atlanta area.
Find a location near you.
Why:
Queso + Wednesdays in June = We classify that as a win for our kiddos and a win for your belly.
Can't make it to Moe's on a Wednesday in June?
That's fine – let them come to you! Log onto: moes.com/catering for catering requests and 10% will still go to Bert's Big Adventure.