We know we post a lot of pictures of the Magical Moments that happen on our Bert's Big Adventure trips every year, but unless you're there, you might miss some of the cool or touching stories from the trip that just don't make it to the air on The Bert Show.
So, every month, we're featuring a different staffer's favorite memory from a past trip so you can see these Magical Moment highlights through the eyes of someone who was there and experienced the magic happen, live.
Up this month is our Bert's Big Adventure staffer, Sheridan! She's been on three trips, and her magical memory is a highlight from the 2015 trip and features one special Bert's Big Adventure kiddo named Lali.
Find out more about Lali, here!
"One of my favorite Disney memories is from the day I spent with Lali and her family. She is one of the sweetest kiddos I have ever met with a heart of gold!

Lali was limited to what she was able to ride [due to her having osteogenesis imperfecta], so she picked rides that her younger brothers would enjoy.

When I asked her if there was anything special she really wanted to do later in the afternoon she replied without missing a beat, "I am having so much fun riding Winnie the Pooh with my brothers! Let's do it again so we can all have fun!"

Sweet Lali was so happy to ride the smaller rides so that she could enjoy it with her brothers. She giggled the whole time and the look of pure joy never left her face all day.

So when I saw the joy on her face during her Princess makeover at the Bibbidi Bobbidi Boutique, it made this moment even more magical, because she truly has a heart of gold."
About Sheridan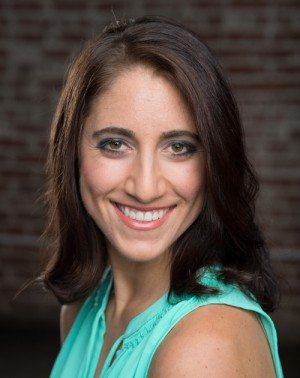 Hi I'm Sheridan! I get the opportunity to work with our awesome Fairy Godparents and our Bert's Big Adventure kiddos every day. I love being able to help bring some happiness to BBA families. Bert's Big Adventure is the best place to work and could not be luckier to work with the great people that I do! When I am not at work, I love to hike, travel and participate in obstacle mud runs.